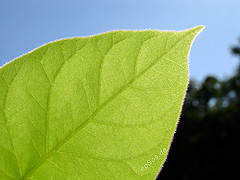 Think Green!
How much to water does my lawn need?
What kind of fertilizer should I use?
These are common questions that we hear in the landscape design industry. We believe it is important to always THINK GREEN when answering such questions so here are our Green Environmental Tips for your common questions!
1. WATERING- Water is an essential factor for the successful establishment of landscape plants. Excessive or insufficient water will impede the formation of new roots. Newly planted trees and shrubs must receive adequate water weekly during the entire first growing season in order to become established correctly. Water amount depends on site conditions and plant size, but should consider applying three to five gallons of water per week. Newly transplanted trees and shrubs, with their greatly reduced root systems and the shock from being moved, are in great need of frequently applied deep irrigation.
2. FERTILIZER- One must understand how fertilizer can help the plant while not predisposing it to any problems, how to choose fertilizer products, and at what rate to apply them correctly. It is important to base fertilizer applications on soil analysis and to choose the correct fertilizer for any particular application while not over-applying.
It is always important to do a soil test before beginning any maintenance in your yard. A soil test will show the level of each mineral and nutrient, allowing you to identify the best maintenance program needed for your yard. A good soil for thriving plants is one that is full of organic matter.