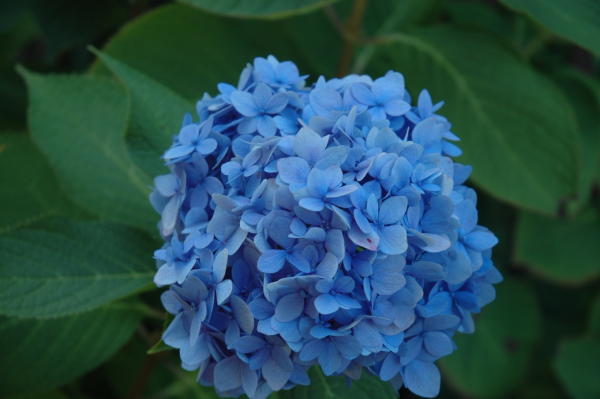 It is officially fall in the garden- foliage, final blooms, exotic colors and exfoliating bark!
This past May I posted an article with pictures of how Judi's front yard garden design looked in the middle of spring time, now it is time for a mid-fall update of her front yard landscape.
We will start by noticing the beautiful blue color of the Nikko Blue Hydrangea. The contrast to the green leaves makes this blue even more captivating.
This is the third season we will look at the Heptacodium Miconioides Seven Son Flower tree in Judi's front yard. We saw as the exfoliating bark began bringing about winter interest, then the spring came and the dark green leaves sprouted to accompany the amazing bark. Small white flowers appeared in late August and as they fade their sepals elongate and turn a bright rosy red, imparting a red "flower-like" appearance. The seven sons flower tree is a great tree to watch grow and change throughout the seasons.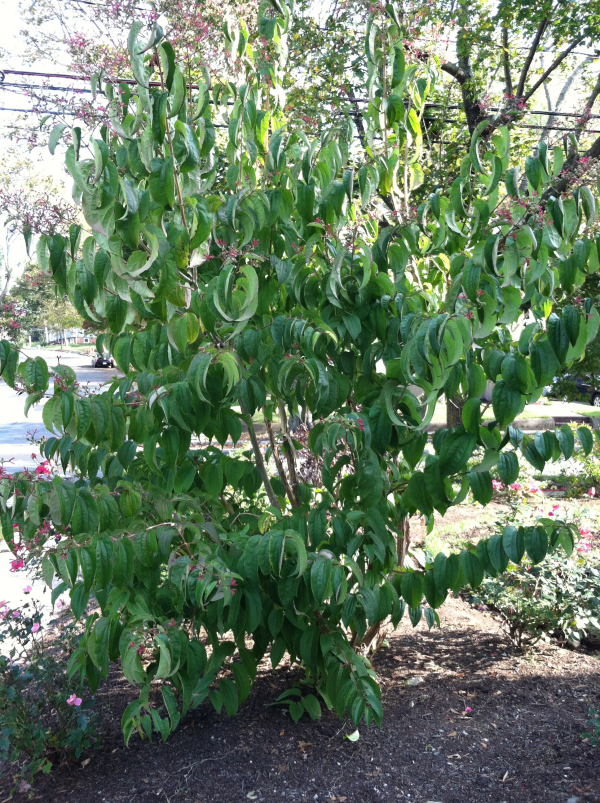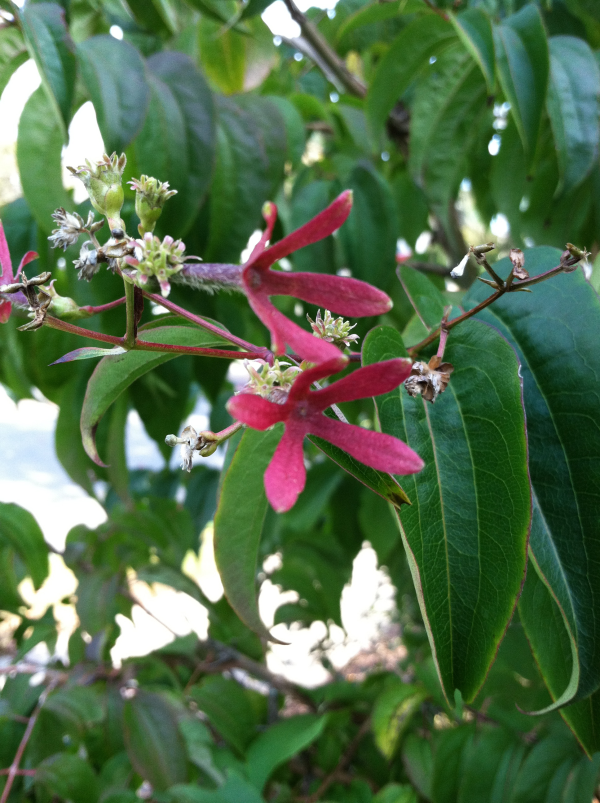 Look at the FALL COLOR! Massive quantities of small amethyst fruits appear along the slender, arching branches of this Early Amethyst Beautyberry (Callicarpa dichotoma 'Early Amethyst').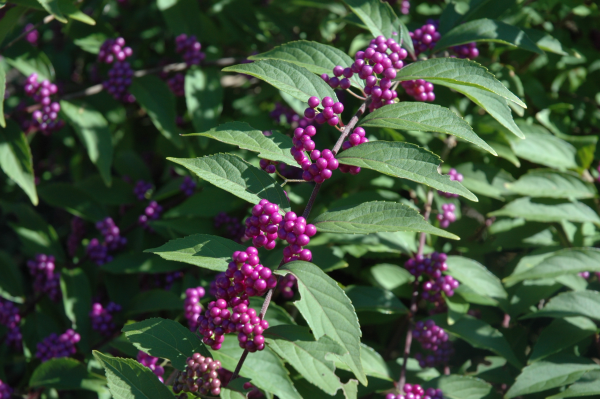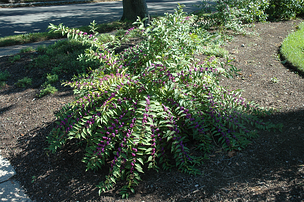 Stay tuned for more front yard landscaping pictures from the professionally landscaped yards in Eastern Massachusetts!