Thank you to Dianne Aucello for contributing this article to our blog! If you live in the Boston area check out Edesia Kitchen & Bath Studio at: http://www.edesiakbs.com/
Outdoor Kitchens have become one of the hottest building trends in the past 5 years, with Americans spending nearly $50 billion. The backyard has truly become an extension of your living space. They can be small and simple or as elaborate as any indoor kitchen. Typically they include a grill, a counter area for prepping and plating food, and a dining counter or table. With the additional work to include gas, plumbing and electrical lines to the outdoor kitchen, you can have a sink, refrigerator or beverage center, additional cooking appliances, lighting, and even a TV or sound system.
Your outdoor kitchen can be developed futher with outdoor fireplaces, fire pits, pergola's and seating for your guests.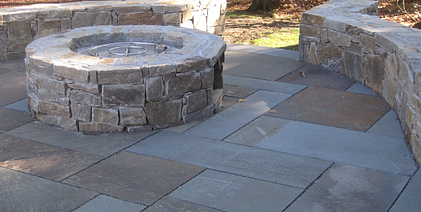 Outdoor kitchens can cost anywhere from $ 3,000 to about $ 15,000. However, their construction doesn't interfere with your daily living. Whether you love to entertain family and friends, or just want a personal backyard retreat, an outdoor kitchen is definetly for you.

With the early spring weather here in Boston, it would be nice to have an outdoor grill and fridge with comfortable seating be for you and your family!
For your new outdoor decor or indoor kitchen, please conact us at www.edesiakbs.com