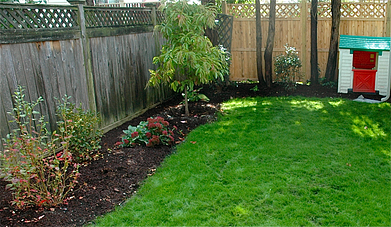 Growing and maintaining an organic lawn is a worthwhile and valuable investment with many benefits for your home. Here in Eastern Massachusetts there are many options available to you to make it easy to reap the benefits, including:


An organic lawn releases natural elements such as potassium, phosphorous and nitrogen into the soil, which provide the roots with the food they need to grow healthy.
Insects and animals such as earthworms and fungi can naturally benefit the health of the soil and share many wonderful chemicals that you don't need to purchase from a store.
Chemicals in your lawn will run off or evaporate sooner than organic lawn treatment, which sets in to the soil for much longer.
Having an organic lawn helps get rid of water run-off issues and soil erosion, which can ruin an open space quickly.
Since you won't have man-made chemicals in your lawn, you won't risk any harmful side effects for your family or pets as they play and enjoy the yard.
Here in Eastern Massachusetts, it's easy to fall into the trap of adding chemicals to your lawn as people have done for so long. However, the natural and safe lawn care is through organic lawns due being chemical free and more sustainable.

If you are interested in having a professional install and monitor your organic lawn care program, follow this link to understand more about Moodscapes' organic lawn program.