Native ornamental grass will give your garden four seasons of interest and a low-maintenance option for garden design. Creating a unique garden to fit your needs can be a challenging task, but with the help of native plants and especially ornamental grasses, it becomes enjoyable.
When planting ornamental grasses, it is important to select only those that can grow in your planting zone. Here in Eastern Massachusetts we can grow plants for zones 5-6, but it varies according to your location.
The most poplar ornamental grass is the Feather Reedgrass (Calamagrostis 'Karl Foerster'). It offers a distinct upright habit that looks fantastic during all seasons. Like many grasses, this tough plant tolerates a wide range of conditions.
Another commonly used native ornamental grass is the Switchgrass (Panicum virgatum). Switchgrass offers airy plumes in late summer and fall. Other varieties, such as 'Dallas Blues', also offer blue-gray foliage during the season and turn bright gold or red in the fall.
Ornamental grasses are great for front and back garden designs, but also for adding to patios in container gardens. Including ornamental grasses around a patio will give more privacy and enclosure to the space. A great grass for a container garden surrounding a patio or deck is the Fiber Opticgrass (Isolepis cernua). This native grass is more ideal for warmer zones than Massachusetts, but is native to North America. It has a fine texture and low, mounding habit making it ideal for containers.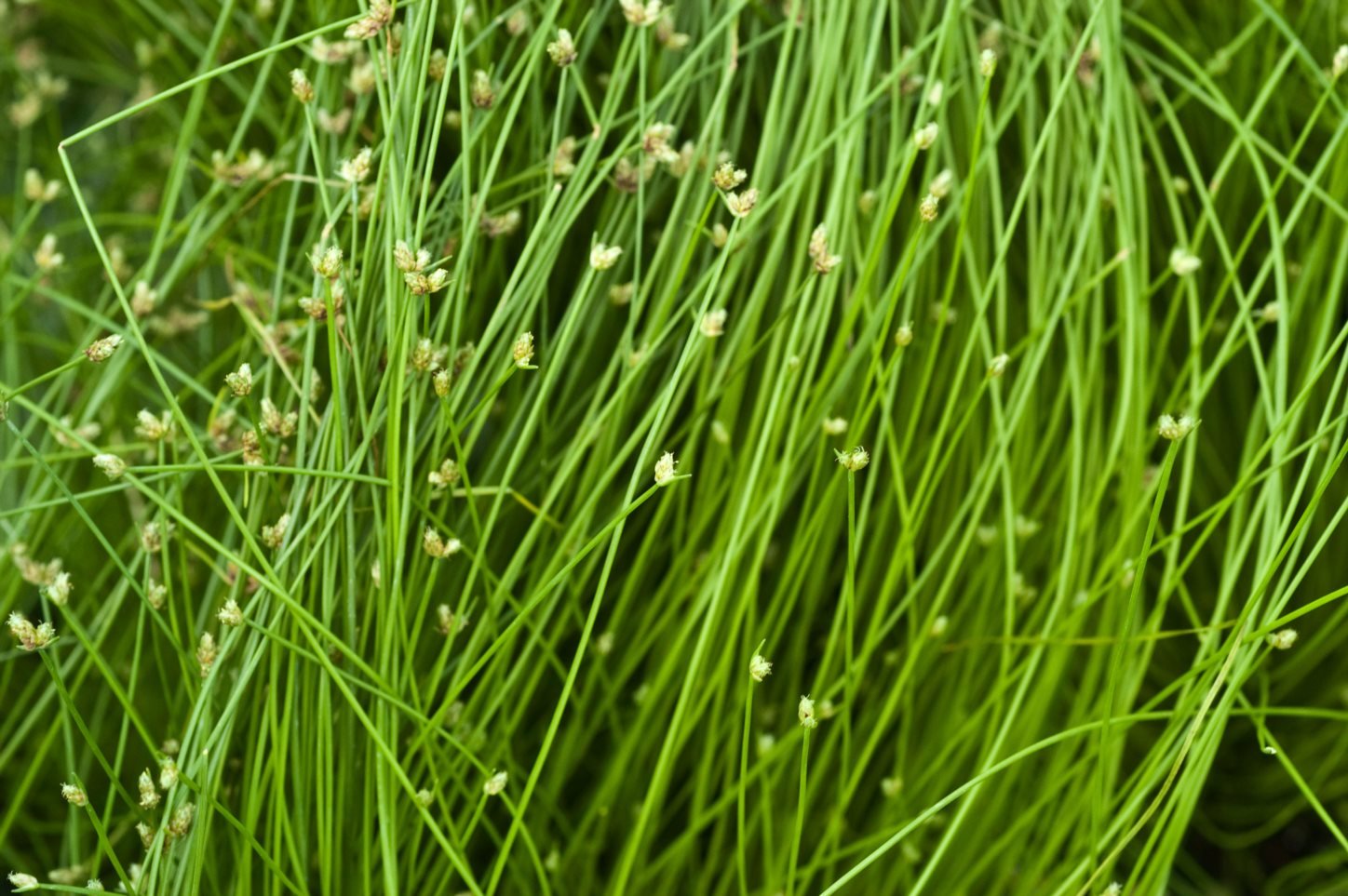 Fiber Opticgrass
It is possible to plant ornamental grasses by yourself, but keep in mind that it takes a pre-planned design plan in order to properly space and accurately select the right grasses for your yard.
Want to learn how to create a landscape for your yard that will help you relax, connect with nature, and replenish your energy? Please download our free ebook, How to Maintain Your Landscape and Transform It Into a Beauty You'll Love.