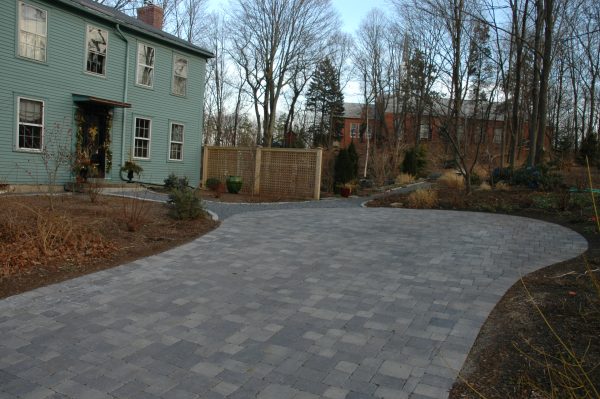 The Challenger: A small pea-stone driveway with limited parking and snow removal issues.
Moodscapes' Solution: Install a paver driveway, wider and longer to allow for extra parking. We also planted native plants along both sides of the new driveway and throughout the front garden beds.
As a professional landscape design company in Massachusetts, we are constantly presented with the challenge of making space more useful, while working together the existing conditions. Contact us if you have difficulty making the most of your space and are looking for a more sustainable, usable yard or driveway.