As the new year begins, this is the best time to start thinking about your spring garden plans and goals. January is a great time to sit back and brainstorm about what your ideal garden would look like. Jot down notes, pull out pictures, maybe even draw a sketch or two, but most importantly find a local landscape designer to contact. This is their off season and the best time to get their undivided attention for an hour or more! They will dream up your garden with you and put it into a visible plan that will come to life in just a few months.
In addition to landscape dreams, the winter is the best time to see your yard for what it is at the core, with no colors or leaves to distract you. Thinking of new ideas for your walkway, driveway, or patio can be done most efficiently with a contractor or designer by your side looking at your bare landscape.
Helpful tips for brainstorming your spring garden:
1. Does your yard have winter interest?
2. Do you need more garden beds?
3. What colors, smells, and textures do you want to add to your garden?
4. Consider an edible, children's, or butterfly garden for something new and exciting in your yard.
5. What are your current hardscape restrictions and goals?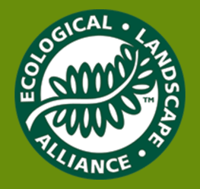 If you are located in Eastern Massachusetts, please Contact Us and let us dream up your garden with you! The Ecological Landscape Alliance is a great resource for finding local landscape designers in your area.
Learn more about the elements of your property, lifestyle, and ecology you need to consider when designing a landscape project by downloading our free ebook, 8 Essential Elements of a Spectacular Outdoor Living Space You'll Want to Spend All Day In.
Want to learn how to create a landscape for your yard that will help you relax, connect with nature, and replenish your energy? Please download our free ebook, How to Maintain Your Landscape and Transform It Into a Beauty You'll Love.