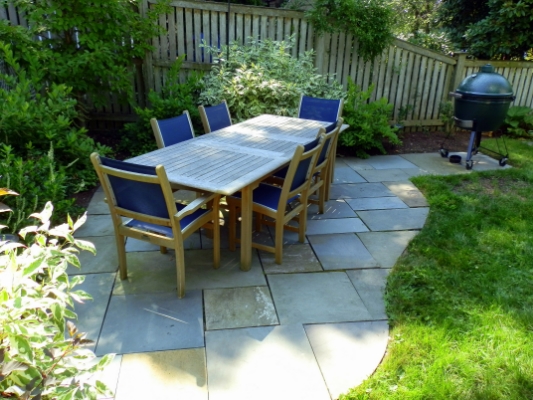 Custom landscaping can be an involved process that brings in a surprising number of trades, and it's quite understandable that someone who is not familiar with it would have some questions.
Here are some of the most common of those questions that we have encountered, along with the best answers we can provide:
1 - What will it cost?
Pricing can vary significantly due to a number of on-site factors and the various services you are interested in. Primarily these factors are the complexity of the job and the amount of time it will take to complete. We can provide you with a quote on your plan taking the costs of materials and labor needed into account.
2 - How long will it take?
Again this is a question with no easy answer, because it relies on the nature of the work being done. Although it is obvious that a small job will usually take less time than a larger one, we work conscientiously to ensure we complete jobs in a timely fashion no matter their scope.
3 - What kinds of gardens can you create?
We have a lot of experience with different styles of gardens and installations, and we know that clients have many different tastes and ideas about what they want. Therefore, we are committed to offering as broad a range of custom landscaping services as we can, including but not limited to;
Perennial gardens
Woodland gardens
Herb gardens
Vegetable gardens
Wildlife gardens
Water gardens
Rock gardens
Japanese gardens
Healing gardens
Meditative gardens
Of course we can combine these in various ways as well, and this is not an exhaustive list. Please feel free to discuss any of your ideas and we will do our best to incorporate them into our designs for you.
5 - Is custom landscaping environmentally sound?
We recognize the importance of environmental sustainability for our clients as well as for the world at large. We work hard to keep all our designs and processes as environmentally friendly as possible. For instance we work to incorporate local plants which complement the habitat, and we choose plants that have few or no pests. Our processes are carefully designed to protect the local environment and, where possible, we use naturally occurring materials such as stone or wood.
In addition to this we ensure the most efficient use of water possible, both by utilizing drought resistant plants and by making use of channels, rain barrels, and similar natural systems to irrigate plans naturally.
6 - Can you work with gardens that suffer flooding or drought?
Whilst we cannot offer guarantees surrounding unusually severe weather conditions or a lack of/excess of water, our custom landscaping services are usually able to accommodate situations like that and we do have experience ensuring irrigation work that can protect from flooding or, alternatively, ensure a supply of water during dry times.
7 - I have an unusually small or strangely shaped garden - can you work with it?
Yes, we are happy to work with gardens that have unusual qualities such as this, and indeed we enjoy the challenge.
8 - What if my current garden has existing installations?
We view our role as custom landscaping designers to be working with your home and your goals to provide a garden that is harmonious and a continuation of your lifestyle. If you have existing installations we can either work with them to improve your garden as a whole, or we can conduct removal and dumping of them (Along with anything else that may need to be removed). As part of our services we are committed to working with you through every step of the process, so if you have an installation you wish to keep or a feature you want to be incorporated into a new design, we will be very happy to work with those guidelines.
9 - Do you provide a full service or do you only handle part of the job?
We provide a full service from start to finish. There are several aspects to custom landscaping, beginning with an overview of your existing garden and your desired goals, and going through various planning stages and consultation with you, design development, beginning the actual physical labor, finishing the main body of work, and then continuing on with maintenance as required.
Unsurprisingly there are many clients who only wish for one or some of these roles to be fulfilled by us, whilst others want the entire job to be handled by us from start to finish. We are happy to accommodate both kinds of client, though we do emphasize that by having a single company perform the entire process, you can better ensure that you get what you want and that there is less chance of miscommunication or misunderstanding. At every stage, of course, communication between ourselves and our client is vital, and we maintain that constant link as a matter of professional pride.
10 - Can you help with maintaining a landscape?
Yes we can. We know that some custom landscapes and hardscapes require a degree of ongoing maintenance and we carry out a variety of maintenance jobs. These can be general things such as our garden and lawn preservation, which helps ensure the overall ecological health of your garden with soil testing and adding any necessary amendments, as well as activities such as pruning, weeding, and mulching. We also offer organic lawn revitalization, as well as a host of individual maintenance services. There is no need to have used our custom landscaping services to hire us for these maintenance tasks, either, so please feel free to contact us for these kinds of yard jobs
11 - Do you use your own employees or contractors?
We have a small crew of our own whom we use for almost everything, but as some jobs are too large, or need specialist skills, we also have a small group of contractors who we regularly work with. We have been working with these for many years and have developed close relationships with them.
12 - Will I have to speak with sub-contractors?
No, in fact you only have to meet with or speak with one person throughout the entire job. This person is Judi, who acts as both general contractor and a project coordinator, and she is the one who will handle any other contractors who need to be brought aboard. Having only one point of contact has other benefits as well. It helps to develop familiarity and create stronger relationships between ourselves and our clients, and it also means that your ideas, comments, and concerns can be directly addressed by a single person familiar with the job, rather than being passed around to different individuals or departments.
Hopefully these twelve FAQs will address most of your concerns, but if you have more questions or you wish to start talking about working with us, please do contact us at your convenience and we will respond as soon as possible.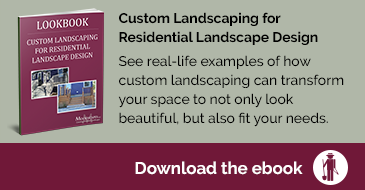 Photo credit: JackPeasePhotography / Foter / CC BY