Healing Gardens in Eastern Massachusetts
We Believe All Gardens and Landscapes Have the Ability to be Healing & Therapeutic.
The access to nature- both visually and physically via plants, sunlight, fresh air, water, and native life, increases the overall state of mind for everyday life.
Therapeutic properties are incorporated within healing gardens depending on what sorts of moods the client wishes to invoke. Hence, what we call a "moodscape."
Residential Healing Gardens
Throughout the years Moodscapes has worked with clients to produce both aesthetically pleasing and healing landscapes and gardens.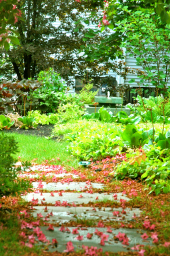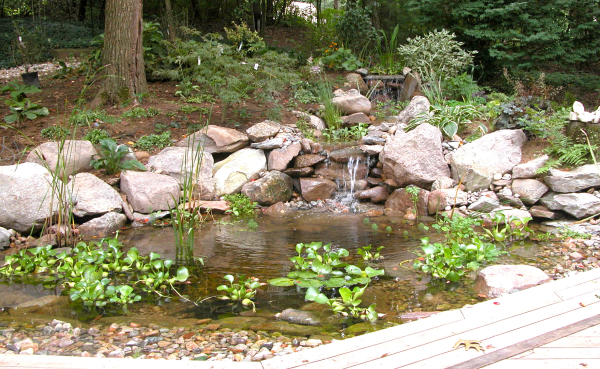 Hospital Healing Gardens
Elizabeth Evarts de Rham Hospice Home- Cambridge, MA
Moodscapes produced a sense of tranquility at the Hospice Center in Cambridge, Massachusetts with the creation of a healing garden. The original area was run down with no handicapped access. The goal of the project was to allow the patients and their families to commune with nature by both viewing and being within the garden.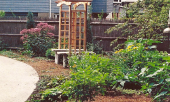 A contemplative retreat was established in the garden through plush green color, large rocks, white, light pink and blue flowers, giving the patient a feeling of peace. A small garden area of bright colors was established to represent hope and joy. The garden was turned into a safe place as the path connected them everywhere within the garden area. Plants attracted birds and butterflies and the water features added sound to create a true ecological oasis.
Arbour Hospital- Boston, MA
We designed and installed the general landscape of the hospital to give it a defining presence in the community. Then we created a beautiful, calm, and comfortable environment for the staff, patients, and visitors, along with giving patients the opportunity to enjoy therapeutic effects of nature even from their hospital room.