Download your copy of 13 Insider Tips to Creating a Beautiful Contemplation Garden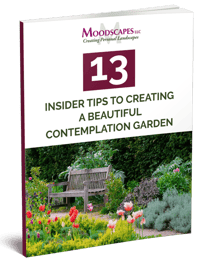 Whether you have been struggling with your health, the loss of a loved one, stress from work, or you simply feel worn out, creating a sanctuary in your landscape to relax in is a good way to find relief.
A contemplation garden draws you away from the hectic pace and fears you face in your day-to-day life. It can help center you so that you come back refreshed.