Download your copy of the 10 Common Gardening Mistakes That Hurt The Environment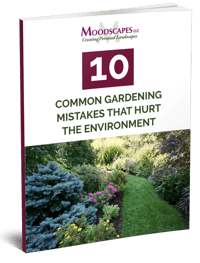 In the last decade, we have become increasingly aware of how our actions can affect the Earth. From the cars we drive to the type food we buy, these activities can have consequences. Landscaping projects can also change the environment, so learning the best organic practices to help protect and preserve our natural world is essential.
Making a conscious choice to avoid harmful landscaping practices in your yard might seem tough, but you can have gorgeous landscaping that also benefits the environment. If you avoid these ten mistakes and adopt organic methods instead, your garden will flourish without harming your local ecosystem.