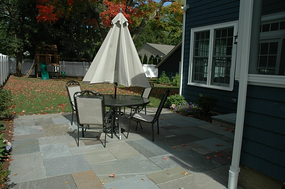 Last summer homeowners in Newton, Massachusetts were connected to the city sewer system which left their backyard looking like the picture to the left, a complete mess. They wanted a redesign of their entire backyard with new plantings, some type of hardscape for entertainment space, as well as a swing for leisure and relaxation. The property is surrounded by many trees making the backyard a natural woodland setting with privacy.
Our team expanded on the natural woodland feel with a garden design installed to compliment the already private and tranquil forest setting. We turned the dirt and overgrown grass into a backyard woodland oasis with a family gathering area, stepping stone path through native plantings, and added a chair swing to overlook the woods.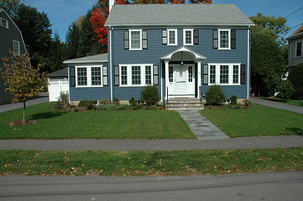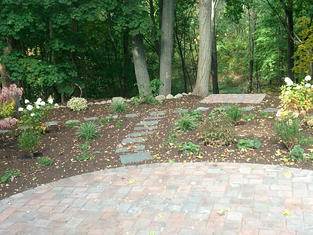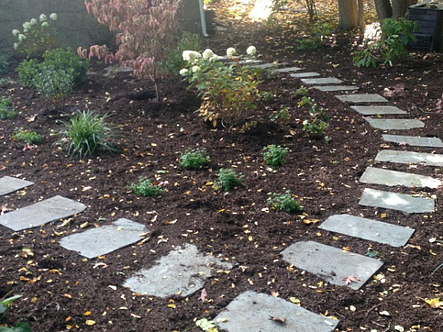 Our clients can now relax on the patio or swing while enjoying their peaceful backyard all year round. This is a great example of a customized landscaped design, a design plan specifically chosen and installed to meet the needs of the homeowners. If you are interested in personalizing your backyard, contact Moodscapes and we would enjoy speaking with you about the possibilities in your yard.