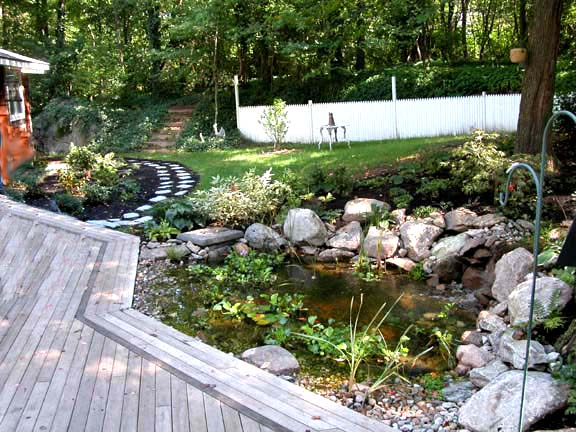 For many homeowners here in the Northeast, having enough space for entertaining guests can be a bit challenging. A good cost-effective alternative to full-scale home additions or remodeling is creatively extending your entertainment space outside.

Through professional landscape design and master planning, common yards can be transformed into both practical and highly aesthetic entertaining areas, ones that compliment the look and flow of your existing home.

Regardless of how big or small your yard space may be, an inspired, well-conceived design plan can determine the most effective and attractive use of your space.

Something as simple as a walkway made of pavers, and a bench, can be used to create a quiet garden retreat. Or resurrecting that long neglected lawn into a thriving, safe organic grass play area for your family and pets.

Outdoor kitchens have become increasingly popular, offering an enjoyable combination of grilling space and garden beds. Space heaters can extend the use of these areas well into the fall months.

There are a wide variety of design elements to choose from to create a relaxing space that is uniquely your own and reflects your individual lifestyle. From plush gardens and blue stone patios, to decks and arbors, your yard can become the envy of the neighborhood!

Whether you do the work yourself or have it professionally done, begin with a design plan that is custom-tailored to your specific needs and desires. To better understand the design process, please download our free guide.