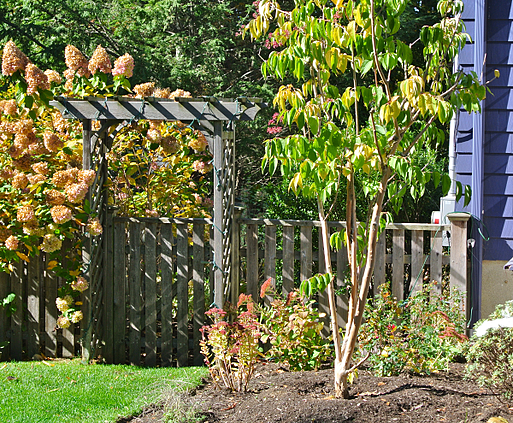 At our client's home in Watertown, Massachusetts, a beautiful arbor design is complimented by an existing Hydrangea paniculata 'Pink Diamond' Tree. Well designed front entry walkways connect the front yard to the back yard in a fluid manner.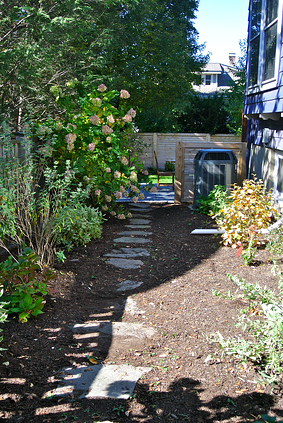 This particular side yard design has field stone steps surrounded by plants as you walk through to the back yard.
Enter through this arbor way and be amazed by the beautiful pink flowers in bloom! Hydrangea trees are a beautiful addition to any landscape, but make sure to prune them properly and at the correct time of year.
If you are looking for help designing your yard, download our design process guide for information on hiring a landscape design professional.