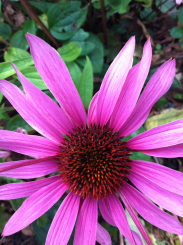 A landscape design/build company is responsible for all aspects of the project from initial consultation through design and installation. Some companies also provide long-term maintenance. The company starts with a consultation with the potential customer in order to gather all information necessary for the job in terms of goals, budget, and schedule. After the proposal is agreed upon, a design plan is drawn up and a schedule is set for installation. Some clients wish to have long-term maintenance services, which is why many landscape design companies have started year round maintenance services.

Here at Moodscapes, we approach new projects differently than other companies. As our mission statement states, we work hard to create inspirational and harmonious landscapes by combining the clients practical needs and aesthetic desires within the existing conditions of the landscape. Our team offers personalized landscape services from start to finish. We take pride in our detailed design process and continuous conversation with the client from the start with consultations, to the end of the installation. In order to create a personal landscape we take extra steps throughout the consultation, design process, installation, and even maintenance if a client chooses.


We approach the design process as a communication between us and the client in order to create a personal landscape that is special and unique. Since every project has its own benefits and challenges we never begin the same way twice. We spend time getting to know our clients in order to understand their aesthetic desires and practical needs for their landscape.

Along with the ongoing communication between us and the client, we work very hard to create a plan that will work within the existing conditions of the site, rather than changing things to fit our plans. Working within the existing nature allows landscapes to be sustainable, ecological, and low maintenance.

The third most differentiating factor about Moodscapes is our constant desire to use nature as a healing force. The on-going conversation with our clients gives us insight to what they enjoy about nature. We take this information and design a plan to include the colors, textures, smells, and sights that they enjoy. Our aesthetic approach creates a personal landscape with a contributing healing factor that results in a change of mood for our clients and anyone who enters the space.

Throughout the installation we continue the open communication with the client to make sure it reflects what they imagined and wanted. We check in everyday with clients and walk around the job site to answer any question they may have about the installation.

All landscape design companies offer consultations, design plans, installations, and maintenance programs, but not all companies take the time to understand their clients practical needs and desires within the existing nature of their landscape. When choosing a landscape design company in eastern Massachusetts, please consider the unique personalized landscape services offered by Moodscapes.