Looking for high quality and professional Landscape Design in Watertown MA?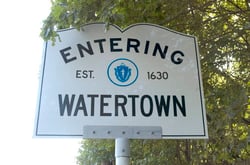 Watertown is one of the best places to live in Massachusetts. Living in Watertown offers residents an urban suburban mix feel and most residents own their homes. In Watertown, there are a mix of restaurants, coffee shops, and parks. Many families and young professionals live in Watertown MA which makes it a great place to live and experience life outdoors.
Moodscapes has many clients in Watertown, MA therefore our teams are in the town working many days during the season. This proximity gives us the opportunity to see our client's properties and be more proactive about ensuring they look great year round.
Please reach out to us to learn how we provide landscape services differently than most landscape businesses. We are very thorough, great communicators and use organic methods that help sustain the vibrancy of plant life so they grow with plenty of vigor while stimulating the experiential senses for our client families.
Moodscapes loves to do Landscape Design in Watertown MA
Our Approach to Landscape Design in Watertown MA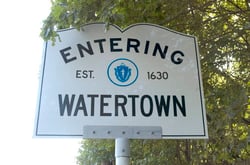 Getting to know you and your property is the foundation of our four-step landscape design process. You are at the heart of your property, so we endeavor through conversations and reviewing your property to learn about your likes and dislikes first.
This approach sets the stage for creating a landscape solution customized to you and your family. Your land is the basis for the success of any solution we come up with, so conducting a full site analysis gives us the base data we need to consider before we start a design.
Ultimately, we want to know what makes you and your family thrive, what will entice you to get outside and enjoy the outdoors so that we are able to create your Moodscapes.
Landscape design is an interactive process to help you create the landscape you hope for. And the design itself is a communication tool we use to get us there together.
The final design includes the circulation around your yard, garden beds, plant choices, the hardscapes such as patios, walkways,and walls and the type of spaces you want to create such as entertainment areas, play areas, quiet areas to sit in and view nature, as well as privacy or open views of focal points.
The landscape design is crucial as it is your map to success.
If you are looking for a local landscaper you can trust to provide Landscape Design in Watertown MA.