Are You Growing Plants in the Shade?
If the answer is yes, then it is important to only choose plants that thrive in the shade. As obvious as that sounds, you will be surprised to hear that it is one of the most commonly made errors for home gardeners.
One factor that plays into the mistake is the lack of knowledge about shade plants, both shrubs and perennials. Shade plants are classified into two categories:
Full Shade usually means the plant requires moist soil and can only tolerate little sun exposure

Part Shade/Shade usually means that the plant will tolerate some sun exposure with ample moisture, but is happiest in some shade.
Here in New England, one of our favorite perennials to plant in the shade is-
Brunnera macrophylla 'Jack Frost'
Common Name: Jack Frost Alkanet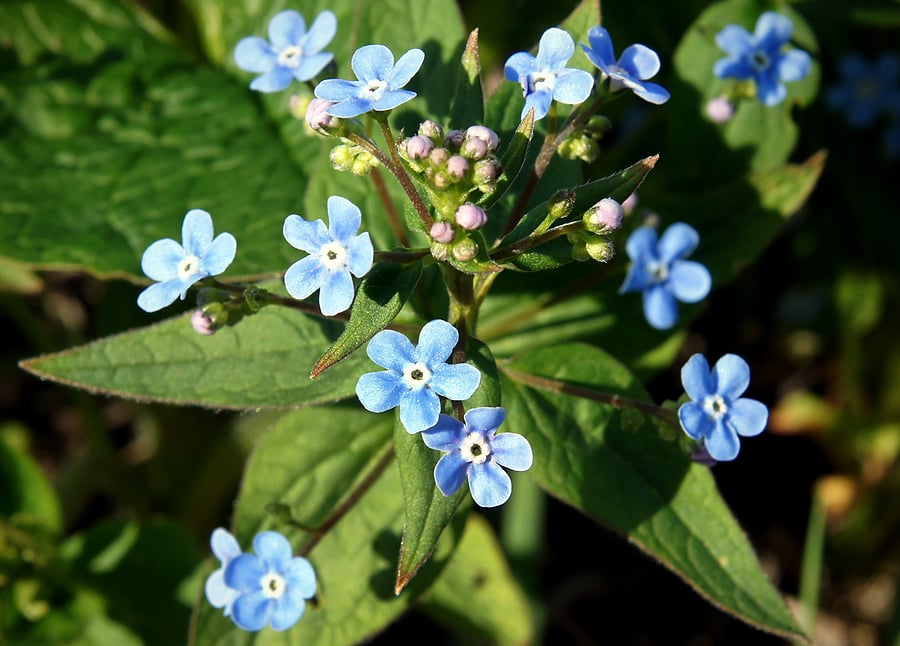 A new brunnera with silvery leaves and green veins. The foliage gleams in the sun, and provides a lovely contrast to its miniature blue flowers in the spring" (Van Berkum Nursery).
A Great Shrub For Shade Is-
Kerria japonica 'Golden Guinea'
Common Name: Golden Guinea Japanese Rose
"Large, dense shrub covered with masses of bright, golden-yellow flowers. Bright green leaves hold through fall revealing bright green stems for an interesting winter feature. Perfect for fast-growing shrub and perennial borders. Deciduous" (Monrovia)
If you are focusing on creating a perennial garden this year, check out this video from Doug Green's Garden for 3 more useful tips on perennials for full shade.
Once again I leave you with the tip of understanding your site conditions before choosing plants this season! Each part of your yard has different soil components, sun and shade exposure, and drainage. Your garden will thrive if you carefully select plants after a thorough site analysis!
Want to learn how to create a landscape for your yard that will help you relax, connect with nature, and replenish your energy? Please download our free ebook, How to Maintain Your Landscape and Transform It Into a Beauty You'll Love.