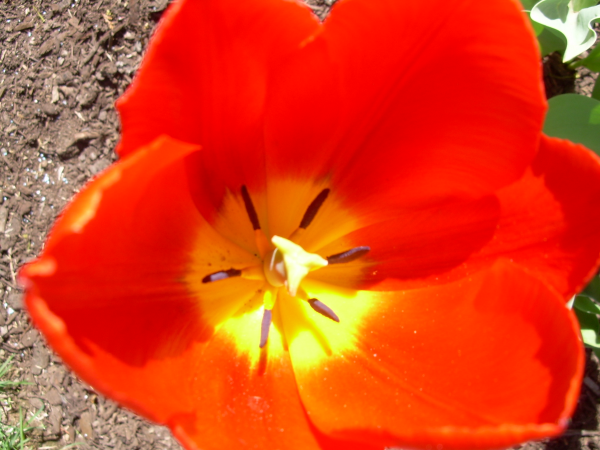 Are you looking for a new landscape design this season? All landscape design jobs- backyard designs, garden design plans, and front yard landscape designs, require a consultation with a professional landscape designer as the first step.
In order to get the most out of your consultation, use the following 10 questions to think about your needs, wants and desires before the landscape design consultation:
1. How do you want to use your yard? A place to entertain, quiet retreat, children's play area, dog area, etc.
2. What are your goals? Use landscape to increase your house value, improve your entryway, curb appeal, personal space, increase parking, etc.
3. What direction does your house face? How much sun do you get and where? Site conditions play an important role in design plans and plant selections.
4. Do you have any water issues or soil issues?
5. What kind of style do you want? Formal, informal, mixed, naturalistic, woody, groomed, therapeutic, etc.
6. What do you like? Lots of color, favorite color, subtle, texture, stone, lots of different greens, whimsical, etc.
7. What kind of space do you like? Open and airy, closed and private, an extension of the indoors, bird or butterfly garden, a strolling garden, a viewing garden, a healing garden, etc.
8. What is important to you? Plantings, trees, shrubs, perennials, lawn, patio, deck walkways, parking, storage, lighting. Looking for some type of special feature? Such as a water feature, pergola, bench, fire pit, outdoor kitchen, etc.
9. How much maintenance do you want to do? Do you enjoy being outside and gardening, but you need someone to help you get started? Or do you prefer a low- maintenance yard?
10. What is your budget? Do you want to do the landscaping all at once or over time?
Remember- these are guiding questions, think about them but don't worry if you don't have all the answers right away, part of the process of a landscape design consultation is to help you find the answers!
Good luck and have fun!