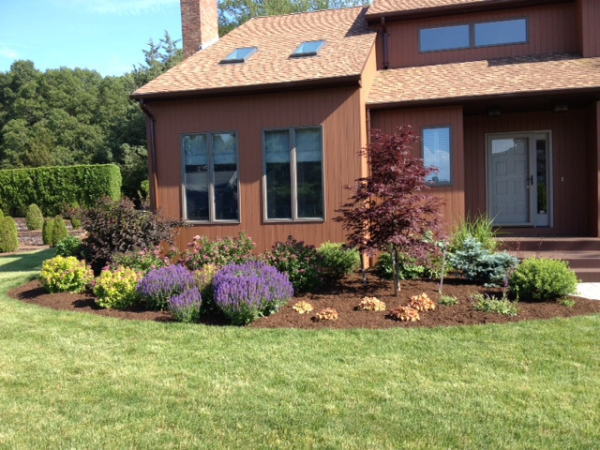 This is a photo from a design and installation job we did last summer of their beautiful front yard garden design in full bloom! The colors and textures all work so nicely next to each other and compliment the style of the house and neighborhood as a whole. The stand out purple perennials are Salvia and will bloom from about June to September. The two corners have trees which add height to the garden and compliment each other with the deep red/purple colors. The Heuchera Coral Bell ground covers are slow-growing perennials that will continue to get larger and add texture as well as pick up the red color from the trees. Some of the shrubs have not yet bloomed and will do so later in the summer to add late summer and early fall color to the garden bed.
Our client is so thrilled with her new front yard landscape design and truly feels it is a personal landscape designed specifically for her family's needs and likes.
If you are interested in learning more about personal landscape designs and how it can work for your yard, please contact us!