Looking for high quality and professional Fall Cleanup in Lexington MA?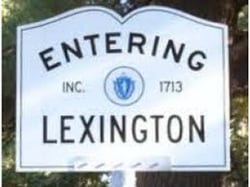 Lexington is one of the best places to live in Massachusetts. It is the place where the American Revolution began. It is a town where you can walk in the footsteps of Paul Revere, Samuel Adams, John Hancock, and George Washington. Living in Lexington offers residents a suburban feel and most residents own their homes. In Lexington, there are a mix of restaurants, coffee shops, and parks. Many families and young professionals live in Lexington MA which makes it a great place to live and experience life outdoors.
Moodscapes has many clients in Lexington, MA therefore our teams are in the town working many days during the season. This proximity gives us the opportunity to see our client's properties and be more proactive about ensuring they look great year round.
Please reach out to us to learn how we provide landscape services differently than most landscape businesses. We are very thorough, great communicators and use organic methods that help sustain the vibrancy of plant life so they grow with plenty of vigor while stimulating the experiential senses for our client families.

Moodscapes loves to do Fall Cleanup in Lexington MA
Our Approach to Fall Cleanup in Lexington MA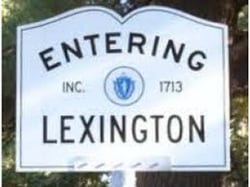 Moodscapes believes in a holistic, integrated approach to maintaining home landscapes. This means that we are thinking of your landscape as interconnected - all the parts communicate and function with the other parts. Nothing is separate or isolated.Our organic approach to garden maintenance is sustainable and ecologically based.
We observe and emulate nature's processes in your garden, in order to promote biodiversity, soil health, and plant health. We strive to create harmonious places, which restore and enhance both the environment and your well-being by simply putting you in a good MOOD every time you interact with your landscape!
Our fall cleanup service includes:
Removing old annuals and weeds as needed
Cutting back perennials as needed
Removing dead branches, leaves (where necessary) and other debris
Winterization of plants (Prepare them for winter)
If you are looking for a local landscaper you can trust to provide Fall Cleanup in Lexington MA.