In a July 2018 meeting, the Massachusetts Drought Management Task Force declared that the state of Massachusetts was free of drought conditions. This is a sigh of relief for residents of the state who remember the lengthy drought between March 2015 and May of 2017.
Even though we may not be currently facing a drought, the task force did mention that water and precipitation levels have gotten worse since earlier this year. This fact, combined with lower-than-normal precipitation expected for the rest of 2018, means people still need to be aware of their water consumption.
If you are looking for ways to reduce your impact on the environment, using less water is an excellent start. Below are three tips for conserving water that you can incorporate into your current gardening and landscape practices.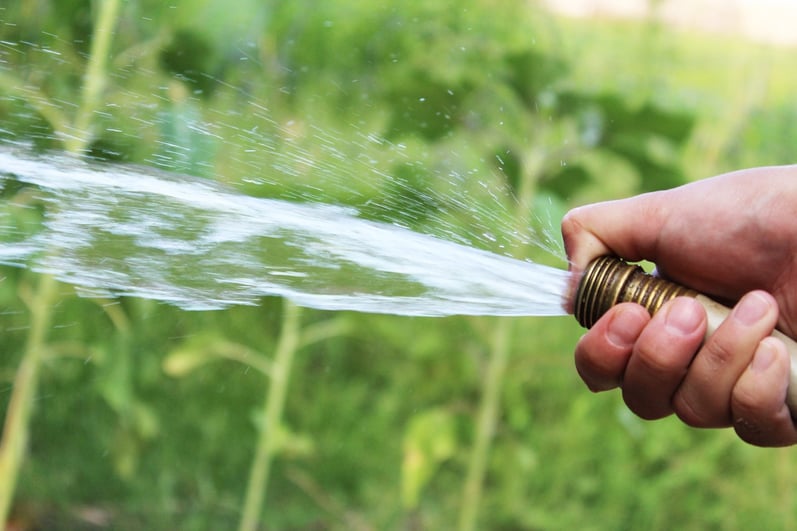 1. Know your yard

It's impossible to tell if you are using too much water if you don't know how much water your plants and soil actually require. The first step is understanding your yard's soil profile. In the state of Massachusetts, soil tends to be acidic, due to high amounts of rainfall and parent material like granite and rhyolite. However, every plot of land is unique, and you need to understand the soil in your specific yard by testing it and analyzing the results.

The second step to knowing your yard is understanding the plants you have there. Some may require more than others; in the next tip we will delve into specific shrubs, flowers, and trees that don't require lots of water. But you still need an inventory of water requirements for your existing plants, so that you know where you are starting from.


2. Incorporate plants that need less water

Once you know what types of plants currently comprise your yard, the next step is adding in plants that don't need a high amount of water. Keep in mind, you don't have to use only plants that don't require a lot of water. It's fine to mix things up, but if you really want to minimize your use of water, you should at least start adding low-water plants to your existing yard.

A few of our favorite examples of plants that don't require a ton of water include:


Potentilla

- this is a short yet pretty shrub that grows flowers of yellow, white, red and orange.




Drift roses

- these roses grow low to the ground and require little maintenance or water. They are a hassle-free way to add a beautiful groundcover element to your yard.




Sedum

- this perennial plant grows distinct, star-shaped flowers of pink and yellow. Once planted, it requires little maintenance.

Of course, these are just ones that we like – there are many other plants that require little water after planting. Check out this list from the University of Massachusetts for more ideas.


3. Drip irrigation

When most people think of watering plants, they imagine spraying plants with a hose or using a timed sprinkler system. Unfortunately, these tactics typically use a ton of water. Your average garden hose will use anywhere from 5 to 40 gallons of water per minute. Sprinkler systems can be just as bad, even if you have them on a timer.
A better option is to work with a drip irrigation system. Although these systems do require some work to set up, they are much more efficient at conserving water. They also require less time and effort on your part - no need to fuss with a hose or constantly program your sprinkler system. Sophisticated systems today allow you to adjust the watering schedule with a WiFi or cellular device, right from the comfort of your home.
To learn more about drip irrigation systems, check out the EPA's WaterSense website. It also has information about specific irrigation controllers and tips for using your system once it is set up.
Getting Expert Assistance for Water Conservation in Massachusetts
Incorporating just these three tips into your gardening and landscaping can significantly lower your water consumption. But if you want to maximize your efficiency and make sure you are doing everything possible to protect the environment, it's best to have help from an expert. Contact our experienced team at Moodscapes to learn more about how we can help you conserve water.
Moodscapes LLC is an organic landscape design and service company with a focus on helping you extend your life outdoors to enjoy activities on your own, as a family and with friends. We create opportunities for you to commune with and find joy and peace in nature and to live in an ecologically friendly and healthy environment. Please explore our landscape services and the portfolio that demonstrates many examples of our work.