One of the best things about the outdoors is its ability to rejuvenate the human spirit. After a tough day at work or a difficult experience with a friend or family member, it's nice to be able to get home to a tranquil yard to let nature sooth you.
If you're building a space in your yard for this purpose, you need the right flowers, shrubs, and trees. Here are five of our favorites for a meditation garden in Massachusetts: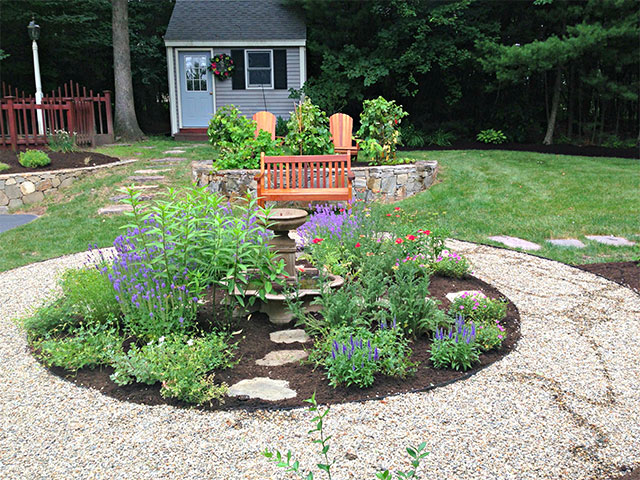 1. Lilacs
These classic flowers are known for their light-purple color, but they do come in other varieties. They are also great for a quiet garden area because their flowers grow at eye-level, and they have a pleasant scent. Lilacs grow best in neutral or slightly alkaline-heavy soil that has good drainage. Make sure they can grow in an area with sufficient sunlight - otherwise you may need to use a native plant with a good scent.


2. Fothergilla
Fothergilla is a common Massachusetts native, but many people overlook it, instead choosing more colorful flowers. However, this species is great because it is very well-suited for native soil in our area. It can handle both sunny and shady conditions. It also blooms relatively early compared to others (usually between April to May), and provides a light, sweet scent that will help you unwind in the garden, especially in the beginning of the warm season.


3. Clethra
Other names for this shrub include summersweet and pepperbush. As you may have guessed from its common names, clethra is well-known for its permeating, pleasant scent. It blooms in mid-to-late summer with white, compact flowers and typically gets to be around three feet tall. Clethra is also perfect for your contemplative garden because it offers nourishment to butterflies and other insects that add life to your space.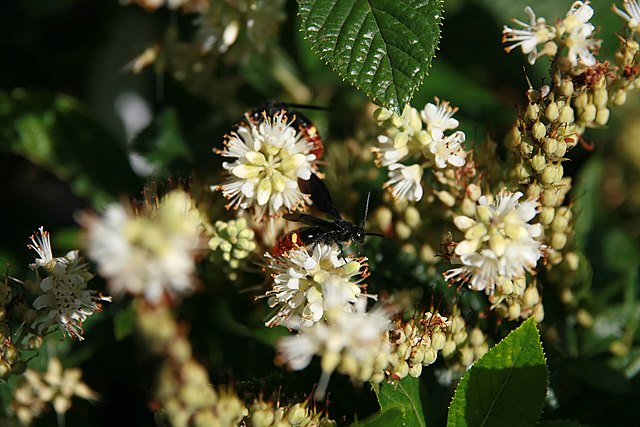 4. Amelanchier
Also known as shadbush or serviceberry, this small tree is excellent for attracting wildlife to your garden. It also provides an excellent canopy while contributing positively to the environment. Species of Amelanchier native to this area can grow up to 6 feet tall, and they typically flower in April or May.
5. Maidenhair fern
This thin, wispy fern will provide a great texture in your garden with its long, ridged leaves. It also does very well in cold weather, which makes it a great fit for yards in New England. Maidenhair is commonly used for those who want to add shade to their garden in an interesting way. It's also a great plant for capturing those gentle summer breezes, adding a gorgeous sway to the plant life in your garden.
Of course, there are plenty of other wonderful plants that can be a perfect addition to your garden. If you're looking to find out more about how to choose, plant, and care for flowers and shrubs in your garden, contact our expert landscape design team today.
Moodscapes LLC is an organic landscape design and service company with a focus on helping you extend your life outdoors to enjoy activities on your own, as a family and with friends. We create opportunities for you to commune with and find joy and peace in nature and to live in an ecologically friendly and healthy environment. Please explore our landscape services and the portfolio that demonstrates many examples of our work.