Soil, seeds, and sunlight may be the foundation for a healthy and fruitful garden, but without proper care and attention, you won't be able to grow the beautiful shrubs and flowers you want. With the right tools for taking care of your garden, you'll be much more likely to find success with landscaping.
But just because tools for your garden are important doesn't mean choosing them needs to be a complex matter. Picking the right type of supplies from the right vendor will not only give you a healthier yard, it will make your own gardening efforts much easier.
Here's what you need to know about selecting and taking care of gardening tools: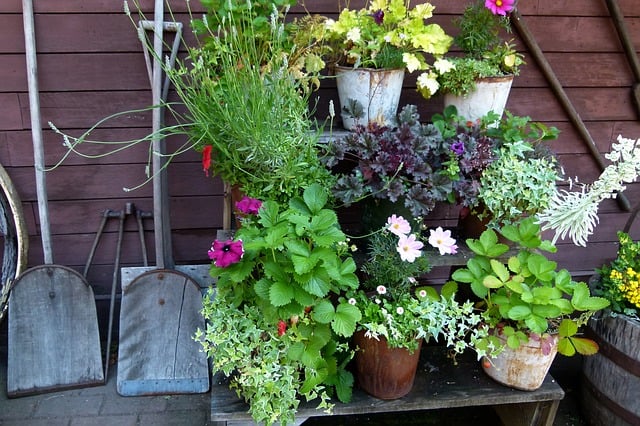 What to look for in garden tools
First and foremost, make sure you purchase quality tools. Even if you are operating on a relatively small budget, it's worth it to pay a little bit more for tools that work better and last longer. In the long run, you'll save yourself a lot of the frustration that would have come with using cheap equipment.
It's also best to find tools that are environmentally-friendly. They should be made out of materials that will decompose naturally when they are disposed of. Try to stay away from plastics and similar composites that take a long time to break down. If you have to use this kind of material in some of your tools, at least remember to recycle them when they break or you decide it is time to replace them.
If you are considering purchasing any power gardening tools, try to find ones that are powered by batteries or can be plugged in to charge. Leaf blowers, riding lawn mowers, and other tools that take petroleum-based fuels tend to emit harmful toxins that damage the atmosphere. The EPA says that gasoline-powered lawn equipment is a significant contributor to pollution from carbon monoxide and nitrogen oxide.
To find a reputable provider of gardening equipment, read reviews of suppliers in your area and talk to friends. You can also reach out to a dependable landscape design company to see if they have recommendations about garden tools.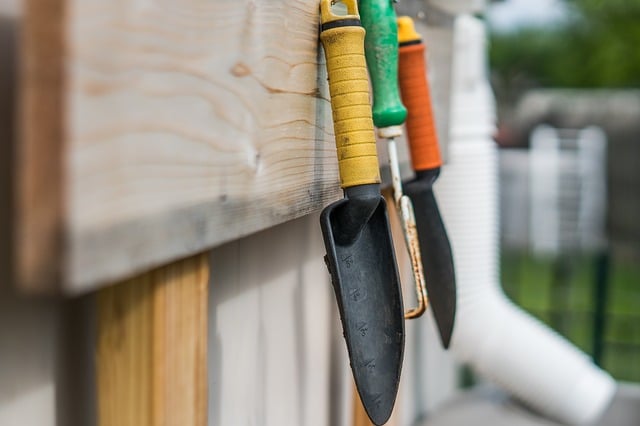 Which specific tools should you purchase?
The answer is different for everyone, depending on the kind of yard you have and the plants you are looking to grow. However, we recommend that everyone include these essentials in their tool shed:
Rake

.

Rakes are much better than leaf blowers because they don't blow debris and dust everywhere. While they may take a bit longer to get the job done, you'll gain more health benefits from working the muscles used in raking than you would from simply pointing a leaf blower.
Trowel.

A trowel is the small handheld tool you'll see in almost every garage or gardening shed. It's used for digging, mixing, and flattening small areas. There are several different shapes and sizes, so be sure to pick one that works for your style.
Hoe

. People have been using hoes for thousands of years. Hoes are typically used for shaping soil and removing weeds, but they can also be used as a tool for digging.
Spade

. Another tool that has been around since ancient times, spades are used mostly for digging and flattening. The spade will be one of the workhorses of your tool shed, so make sure to invest in a top-quality one that will last.
Other common tools include pruning shears, wheelbarrows, and loopers. Choose the tools you need based on your personal preferences and the size of your yard.
When it comes time to take care of your tools, always store them in a clean, dry location. Remember to keep them organized so you'll be able to quickly find the ones you need. To clean your tools, use soap and water, or for stubborn dirt or grime, alcohol or vinegar.

Selecting the right tools is a huge part of your gardening efforts. If you're looking for more information about the best gardening tools to use in Massachusetts, contact the experts at Moodscapes for assistance today.
Moodscapes LLC is an organic landscape design and service company with a focus on helping you extend your life outdoors to enjoy activities on your own, as a family and with friends. We create opportunities for you to commune with and find joy and peace in nature and to live in an ecologically friendly and healthy environment. Please explore our landscape services and the portfolio that demonstrates many examples of our work.