There's nothing like hosting a summer get-together in your backyard to celebrate the season. Spending quality time with friends in your outdoor space is the epitome of summer, and it's time to prepare for upcoming BBQs and yard parties. Get your yard ready by updating patio furniture, adding new fixtures, and taking preventative measures against annoying insects. Follow the steps below to guarantee fun and successful gatherings in your outdoor space throughout the summer.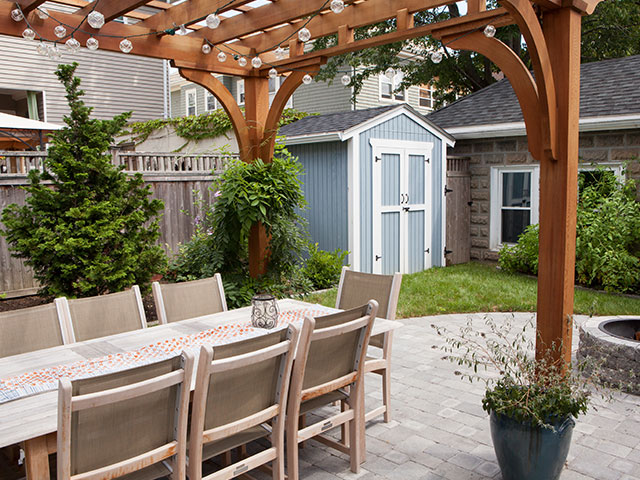 1. Keep insects away from your guests

The only thing that may be more irritating than summer heat is a pesky insect buzzing around your ear or flying all around your food! Discourage insects from showing up at your next party by placing lit citronella candles on tables near the outer perimeter of your entertainment area. During your pre-party prep, treat sitting areas with an organic insect deterrent like garlic spray instead of harmful pesticides. Make certain that there is no stagnant water sitting around your yard by changing the water in bird baths and fountains. If you can't stand to have insects flying around while guests are present, purchase mosquito net curtains to hang over your entertainment area for an easy, pest-free night.

2. An aesthetically-pleasing atmosphere is key
After winter and fall, your patio and outdoor furniture are going to need some TLC to get in tip-top shape for BBQ season. Inspect your tables and chairs for any wear and tear or build-up of grime or rust and replace or clean furniture as needed. Spruce up your entertainment area with decorative pillows and place colorful pots and flowers around your patio to create a cozy, enclosed space. A clean and relaxed entertainment area will help your guests feel at home and have a great time.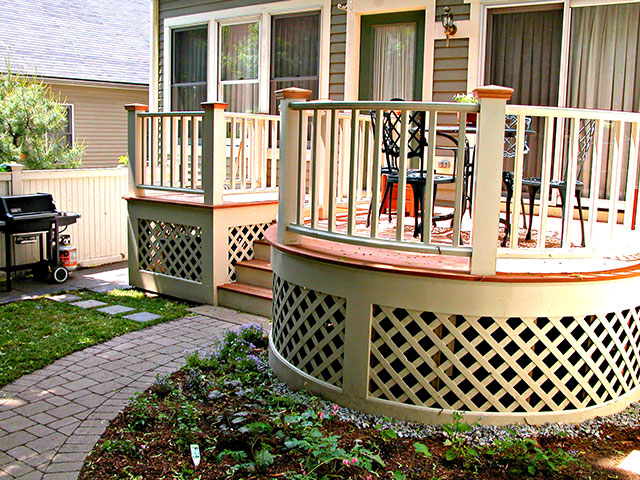 3. Keep your guests comfortable in the outdoors
On cooler summer nights, turn up the heat with a fire pit centered in your seating area. Bring out marshmallows and roasting sticks for s'more making fun, and tell your best ghost stories for the brave party-goers. Be sure to keep your yard free of any food that may have dropped to keep the insects and small animals away. To help your guests with sensitivity to pollen, spray your patio and furniture with a water hose to clear away pollen.
If you want to host larger gatherings this summer, make sure your outdoor area has the space for it. You may need to buy more tables and chairs and rearrange your furniture into a welcoming space. Would you like to add more patio space closer to the kitchen or back door for bigger and better BBQs? Expand your patio and host more friends and family with ease.
Get your yard ready for outdoor gatherings with landscape design specialists
Create an amazing space for outdoor gatherings by bringing all these elements together and customizing them to fit your home and preferences of friends and family. If you need help getting your yard ready for summer parties, contact the experts at Moodscapes for assistance today.
Moodscapes LLC is an organic landscape design and service company with a focus on helping you extend your life outdoors to enjoy activities on your own, as a family and with friends. We create opportunities for you to commune with and find joy and peace in nature and to live in an ecologically friendly and healthy environment. Please explore our landscape services and the portfolio that demonstrates many examples of our work.