The pandemic has had some unusual positive effects on people, and one of them is the upsurge in home improvement projects. Homeowners everywhere have gotten busy putting in new patios, firepits, walkways, gardens and other landscape features as they've spent more time at home, looking more closely at their property.
A new or improved landscape design is one of the most popular – and affordable – home improvement projects these days. People are rediscovering the outdoors and how to experience it as they look for new ways to improve their quality of life while spending more time at home.
In this post, we're going to explore landscaping concepts and discuss a number of creative landscape design ideas that can help you jumpstart a landscaping project of your own.
Front yard landscaping ideas
Your front yard is the most critical landscaping area of your property because it's the space that people see the most and it creates their first impression of your home. That's why it's important to take a really close look at it from all angles and think about what you can do to improve the visual impression it makes.
Start by discarding the tired old idea that front yard landscaping has to be a straight row of nondescript bushes along the front of the house. Think instead about bringing the greenery out away from the house to create depth and visual interest that flows to it. By doing this it also brings the landscape to you while looking out of the house into your front yard. Plantings should frame your home and flatter it, enhancing its features and inviting the viewer to approach and enjoy it.
Plant texture and height are two other considerations that can make a big difference in your plant beds. Consider plants of differing heights, colors, structures and bloom times to keep your plantings visually interesting all year round. Even if you're planting shrubs to create a privacy screen, there's no reason to make it bland and uniform. It can be both private and attractive all at the same time.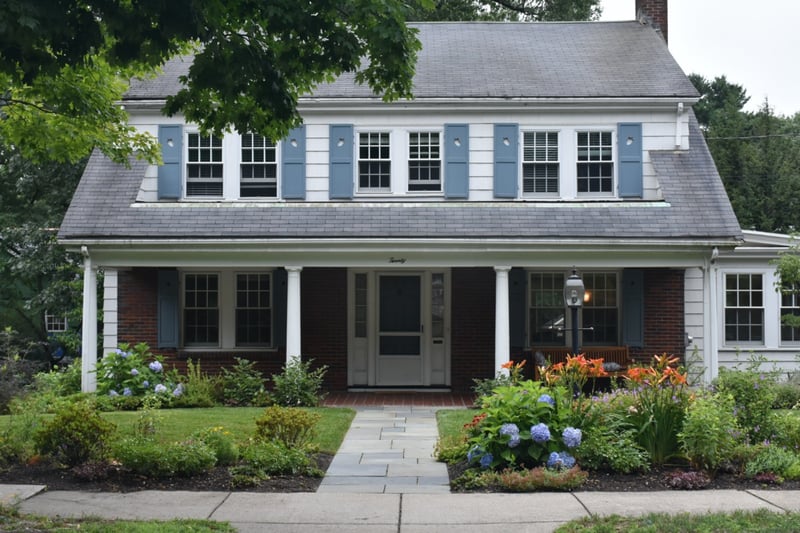 Landscaping ideas for the backyard
While the front yard creates the initial visual impression of your home for visitors and passers by, it's usually the backyard where all the activity happens. From spaces for family relaxation and recreation to flower and vegetable gardens and quiet spots to walk, sit, and meditate, the backyard needs to be carefully designed for multiple individuals and uses based on your interests and lifestyle.
Always consider biodiversity and native plants whenever possible to encourage growth, pollination, and propagation. Then extend that diversity into colors and textures to create a more colorful, vibrant look throughout your landscaping. Think in terms of plant communities and what will work well together and support each other without unnecessary competition or added maintenance.
If you plant trees for shade, remember that they'll grow big -- choose wisely so they don't take over your yard or spread damaging roots that can disrupt your landscape and displace other natural or manmade elements. Once again, think ecologically and consider compatible plant communities. As you add height to your landscape with shade trees, ensure that the plants underneath are sustainable and can thrive in the shade created by the canopy above. That sustainability extends to the soil as well – does its composition and pH/acid balance support an extensive tree root system and the shrubs living there, too? Choose plants that can thrive in that particular micro environment, not just for their looks.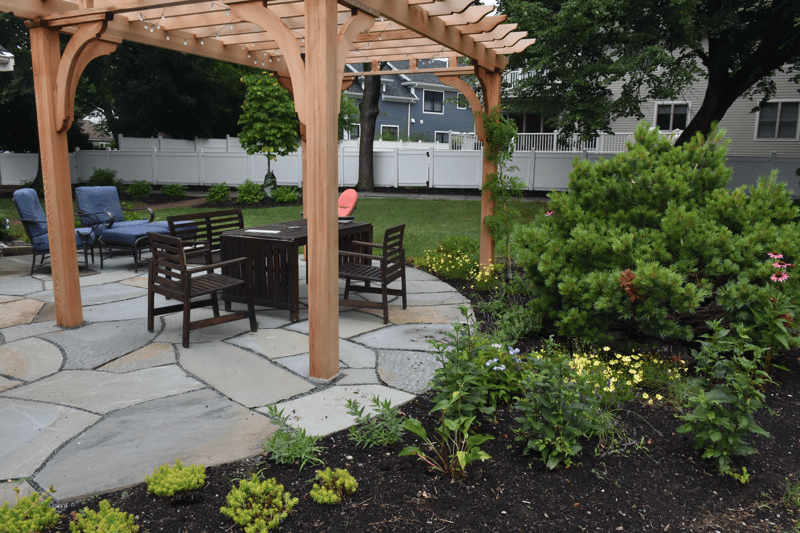 Landscape designs for small spaces
Ironically, perhaps the hardest spaces to design for are the smallest ones. It's all about scale, proportion, and fit. The less space you have, the less options, so choose carefully. First, decide what the space is for – do you want a small lawn so you can feel the grass between your toes? Are you creating a little oasis of calm with a small water feature or focal point that invites reflection, such as a sculpture or structure of some sort? Or are you interested in a secluded sitting area for reading or meditation?
Small yards can be intimate and with the right features at the right scale they can be equally attractive and functional. For example, it's okay to have a deck that morphs into a little patio or a proportional fire pit feature that fits comfortably within a circular sitting area that accommodates an adequate number of seats. Always consider scale – does it look like it fits well in the space or does everything look squeezed or jammed in?
Likewise your plantings should fit well. Consider a perimeter of low-growing plants to add a sense of space and flow. If you're going to have taller plants, such as small trees, consider one or two so that they create a focal point and an anchor for the space rather than a claustrophobic forest. Even better, choose your plants to create habitats to attract preferred wildlife, such as birds, butterflies, and bumblebees.
Small spaces can be a challenge so don't be afraid to reimagine and reconfigure. It's amazing what moving things around or subtracting one or two can do.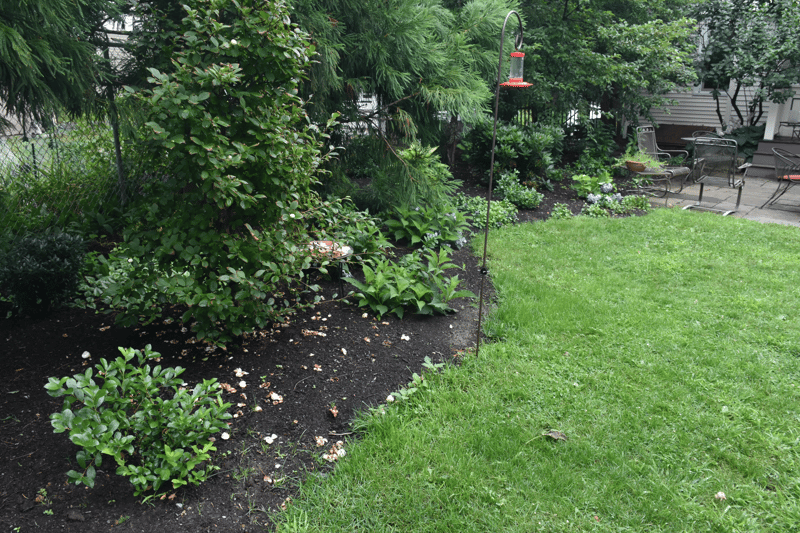 Work as a team
The most important element of a landscape is the design itself. It's important to explore many design ideas to get a feel for what you like most. Then work with a landscape designer and share your likes and dislikes. With the help of an expert, you can discover creative ideas you may not have thought about on your own. Work with your designer as a team to create your ideal landscape. Then use the same designer's team for the installation to ensure the landscape will thrive for years to come. The entire design and installation process will enable them to really know your environment and build it to be eco-friendly so your space is both functional and beautiful.
We hope you enjoyed this article and it has spurred your landscape creativity. If you would like to drill into landscaping, please feel free to read our article titled "13 Insider Tips to Creating a Beautiful Contemplation Garden."