Spring and summer are by far the busiest times in the garden, but just because the weather has turned cooler doesn't mean it's time to hang up those gardening gloves just yet. There are a lot of tasks that can be undertaken in the fall to set up your lawn for the coming seasons.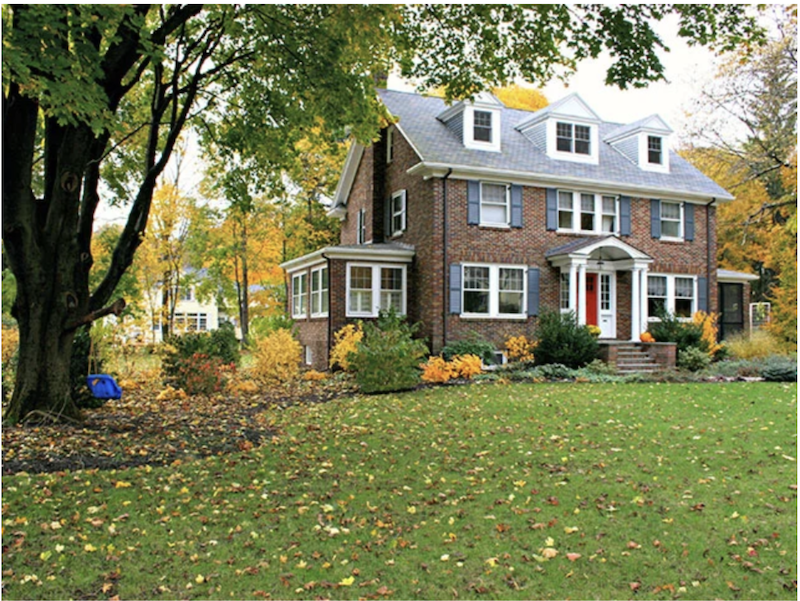 Autumn is particularly suited for troubleshooting your lawn, with its cooler temperatures that are perfect for establishing new plots of grass. You can plan to get a lusher lawn for the coming year by working from the ground up. Here are some tasks to tackle now to prepare your lawn for a greener spring.
Test Soil Health
When everything in your yard begins to brown and die back, it's easy to find yourself missing the outdoor work of the last couple of seasons. This time of browning and fading is the perfect time to turn your attention to the foundation of your lawn and garden — the soil.
It's easy to overlook the dirt in your garden. It's something we walk on, dig in, and truly rely on to support every growing thing. Soil is the basis for a healthy lawn, and after a season of growing, there's a good chance that at least some of its nutrients have been depleted.
Take advantage of this slower season in the garden, and set aside some time to test your soil. There are many kits on the market, and they are often available through your garden co-op. Taking the time to learn what your soil needs to be healthy and balanced is very rewarding, and can point you in exactly the right direction when it comes to fixing any imbalances you may have.
After testing your soil, you can go a step further to create a healthy foundation for your lawn and garden by aerating your yard to relieve soil compaction. Then, add compost and any additives you need to correct deficiencies discovered with your soil test.
If you'd rather forgo the DIY approach to testing your soil's health, many landscape design and maintenance companies can assist you with creating the right foundation for a healthy and lush lawn.
Taking care of your soil now will lead to a healthier and more beautiful green space next season. The work you put in will be evident next year when your lawn is thriving.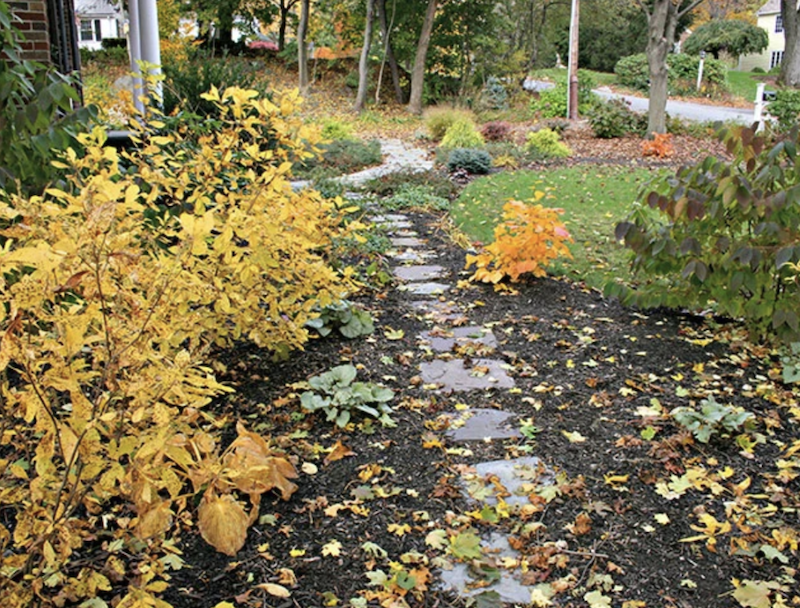 Weed Control
If you had problems this past year with undesirable plants trying to take over your yard (and let's face it, who hasn't?), fall is a great time to deal with unwanted weeds. Many of the plants we consider to be weeds are often heartier and more resilient than our lawns. This makes them easier to spot and deal with in the fall, when your grass is beginning to lose its luster.
When aiming to get rid of certain plants while keeping organic and ecologically responsible practices in mind, the safest bet is a mechanical rather than a chemical approach to weeding. Unfortunately, that means weeding by hand. Fortunately, fall's cooler temperatures will make this chore much more pleasant.
Of course, many homeowners have busy schedules that can make it challenging to tackle a manually intensive project like this on their own. If that sounds like you, consider hiring a landscape design and maintenance company that takes an ecologically sound and responsible approach to weed control. You can learn more about our own such approach here.
Weeds like crabgrass, wild violets, plantain, and spurge can be spotted and pulled, pried, or dug up with relative ease and swiftness. Getting rid of these pesky plants can be very satisfying, especially when you see the soil below, evidence of their removal.
Reseeding
Now that you've examined the health of your soil and gotten rid of unwanted weedy patches, it's time to deal with any bare spots you may have created by pulling large swaths of weeds. Luckily, autumn is not only a great time to test your soil and get rid of weeds, but also the best time to plant grass.
Fall's less intense temperatures are great for sprouting grasses, and planting it in the fall can help grass to become well-established long before spring.
There are a wide variety of grasses to choose from, of course. Some people like to create a monoculture lawn for visual and growth uniformity, but others like to plant a variety for a softer, dreamier looking lawn.
A couple of popular options for lawn grass are Kentucky bluegrass and the many fescue varieties. Both do well in shaded areas, but fescue is heartier in the heat of the summer, and is a stiffer, brushier grass. Kentucky bluegrass is softer and more flexible.
If you're unsure of which type of grass is best for your own lawn reseeding project, an experienced landscape design and maintenance company can offer you the expertise to make the choice — as well as the experience to get it done.
Testing and amending your soil, identifying and pulling weeds, and reseeding any bare spots in your lawn are tasks that will help to improve the appearance of your lawn. Doing these valuable jobs now while enjoying autumn's cool breezes will allow you to reap the benefits of your work all of next year.
To learn more about how our team of landscape professionals can help you build the foundation of a beautiful lawn year round, please download our free ebook, How to Maintain Your Landscape and Transform It Into a Beauty You'll Love.