After battling the forces of winter into the early part of May, it appears to finally be time for consistent warm weather here in Massachusetts! We've been dealing with the cold longer than normal this year, which can make it challenging to get your garden ready before the bloom season hits full swing.

However, there's still plenty of time to lay down seeds for some beautiful, vibrant plant life that will add color and excitement to your yard through the summer. Flowers are one of our favorite options for adding these elements to your outdoor space. While there are dozens of options for great flowers in Massachusetts, we've selected three of our favorites below.


If you're looking for attractive, colorful flowers that will add interest and make your yard look better, check out these options: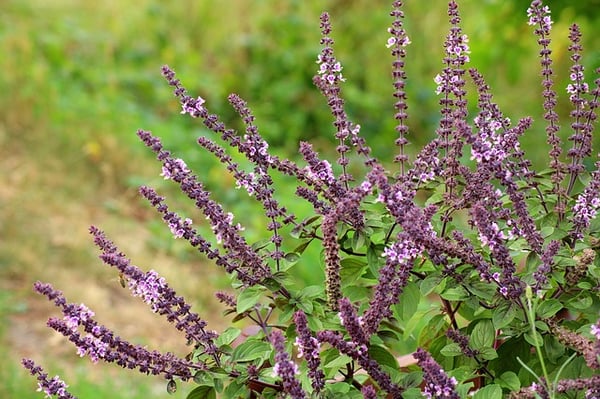 1. Salvia
Sometimes referred to as sage, salvia is a popular, easy-to-grow plant with many different varieties. Perennial versions of the flower come mostly in purple, pink, and red, but there are many different types. In fact, by some estimates, there are around a thousand different varieties of salvia.
Although peak bloom occurs beginning in late May throughout June, another great thing about salvia is that it responds well to "deadheading," or pruning to remove dead flowers. With the right approach, salvia can give you a colorful bloom for almost the entire summer.
2. Amsonia
The most popular type of amsonia is called "Blue Star," and it's easy to tell where this flower's common name comes from — its light blue flowers are thin and round, resembling a star. This pretty flower is also relatively easy to grow and care for, typically blooming around the late spring or early summer time. Typically, pruning is only required for the larger, taller species.
If you're trying to create an organic landscape that attracts wildlife in a way that doesn't damage your garden, amsonia may be a good choice — along with poppies and foxgloves, blue star is considered one of the most deer-resistant flowers around.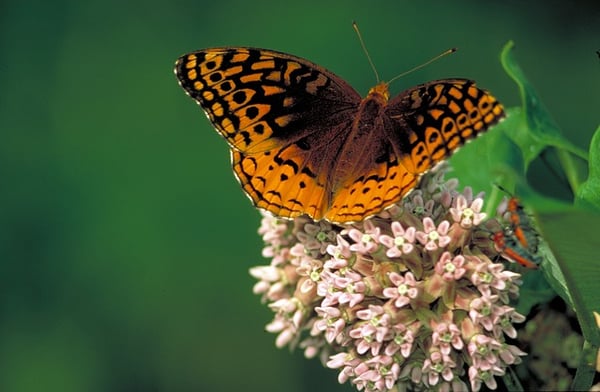 3. Asclepias
The most common species of the asclepias genus of flower is "milkweed," named after the milky, sap-like substance it emits when leaves and flowers are damaged. Milkweed typically blooms in mid to late-summer, between June and August. Its flowers range from white to pink to pale purple.
Asclepias is also sometimes known as "butterfly weed" because it is the only food that monarch caterpillars can eat to survive and turn into butterflies. Some people consider milkweed an invasive species because it grows aggressively and some species are poisonous to animals. While some varieties are listed as restricted plants in certain states, Massachusetts is not one of them, and milkweed is a great option for your garden if you want to attract butterflies.
How to Plant Gorgeous Flowers in Massachusetts
As we mentioned, there are dozens of different flowers that you can choose for your garden — these are just some of our favorites, based on how easy they are to grow and what they contribute to your garden. It's very possible to grow any of these flowers on your own, but if you are looking for assistance from landscaping professionals, don't hesitate to contact our team at Moodscapes. We'll help you choose, plant, and care for all sorts of flowers that can help you add a wonderful aesthetic to your yard and make it an organic habitat for local wildlife.
Learn how to make your yard a reflection of your own personality by downloading the ebook titled "How to Maintain Your Landscape and Transform it into a Beauty You'll Love."
Moodscapes LLC is an ecological land care company that offers design, installation, and gardening using organic procedures, with a focus on helping you extend your life outdoors to enjoy activities on your own, as a family and with friends. We create opportunities for you to commune with and find joy and peace in nature and to live in an ecologically friendly and healthy environment. Please explore our Ecological Gardening Services and the portfolio that demonstrates many examples of our work.