One of the many satisfying ways of utilizing your outdoor space is by entertaining your family, friends, and neighbors. Hosting gatherings in the garden that you care for throughout the seasons can be fun and very rewarding.
How to Design Your Backyard Entertaining Space
A backyard should be both beautiful and functional. You can achieve both by thinking through the design (or redesign) process. Contacting a landscaping firm is a great first step, as they will have the expertise and resources to make this design process smooth and stress-free.
When planning the layout of your outdoor space, it's important to consider the types of entertaining you plan to do there. Will you have morning garden teas, midday picnics, evening barbecues, or late night bonfires? Will your guest list be comprised solely of adults, or will you be hosting children, and even pets, as well?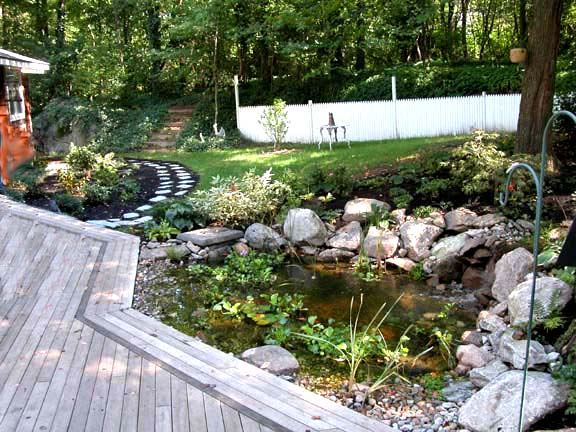 Different types of parties will require different furniture and accommodations. Perhaps you'll need a fire pit if you'll be hosting s'mores roasts, or a large grassy lawn area for children to play in while parents gather to chat nearby.
Create good flow in your outdoor entertaining space by considering all of the spaces you wish to incorporate in your backyard. Paths and walkways should be planned and installed thoughtfully based on the location of your sitting areas, interesting elements in your yard, and the entrance to your home.
Something very important to consider no matter what type of entertaining you'll be doing is whether you'll have sufficient shade and lighting. If you lack shade trees, it may be a good idea to consider having an arbor, pergola, or some umbrellas installed for the comfort of your guests. Adding lighting to increase visibility and safety during after-sunset gatherings can be simple, with options ranging from hanging string lights to installing more permanent and appealing solar or wired lighting throughout your landscape.
A useful and comfortable outdoor entertaining space often reflects your home. Much of the entertaining you do will allow you the chance to make your backyard a fresher, roomier extension of where you live.
Entertaining outdoors will typically require seating of some sort, and adding an outdoor sitting area is possible even in yards with limited space.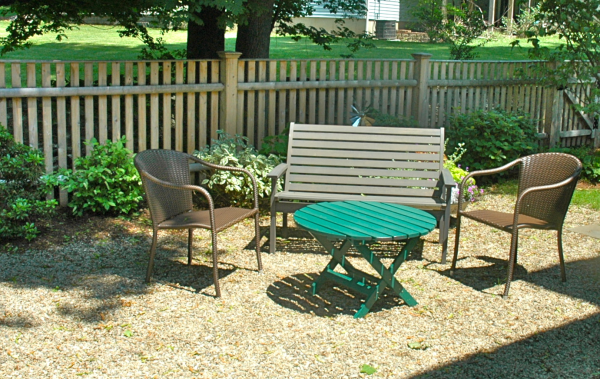 A landscaping company can help you to locate the best place in your backyard to add a sitting area, and will create a uniform base on which to place your furniture, so that you can avoid chair legs sinking into the ground during the wetter months of the year. The flat surface will also help to avoid tipping tables and chairs as your guests get up and down during your parties.
In addition to seating, consider what other outdoor features would enhance your ability to entertain. Perhaps an outdoor kitchen will serve your parties well. An installation of a cooktop, refrigerator, storage, and sink can be done if you have serious outdoor cooking ambitions.
The most important thing in customizing your backyard for entertaining is to make sure that it works for you.
How to Prepare Your Landscape for Backyard Entertaining
Cultivate your landscape so that it is inviting, providing a full sensory experience for your guests. Having a variety of plants to look at, smell, taste, touch, and even hear rustling in the wind, will engage your friends and family on another level.
Having a wide variety in your landscape, with varying heights, widths, and depths, can increase the visual interest in your backyard, and can even make it look larger. A professional landscaper can offer tips on what to plant, and when.
Adding many types of trees, shrubs, and perennials in a space adds tons of beauty, and even a very small space can include a wide variety with an efficient planting plan implemented by a design firm. For example, consider starting off with a couple of larger trees, which will add height and create privacy. Dogwoods like the Cherokee Princess Dogwood have great height and gorgeous flowers.
It's important to select plants with varying seasonal interest so that you can enjoy your garden throughout every season. For example, fothergilla is a good choice, as they exhibit fiery shades in the fall. White astilbe and yellow ligularia offer early summer blooms to start the season with color. For easy maintenance and year-round interest, choose a ground cover that corresponds to your planting zone.
Creating a Comfortable Backyard Entertaining Area
Once you have your backyard entertaining spaces arranged and furnished, it's time to get ready for your next gathering.
Keeping your guests comfortable should be at the forefront. To make your guests feel at home from the minute they set foot in your backyard, strive to carry over the aesthetically pleasing nature of your landscape into all elements of your outdoor entertaining space.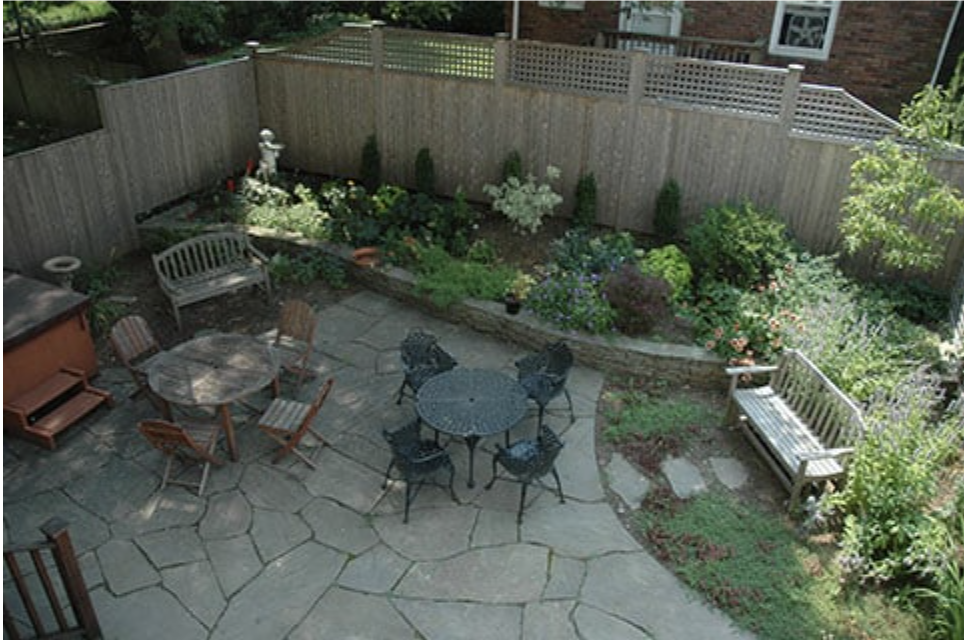 Adding cozy touches like outdoor throw pillows and blankets for cooler days is a great way to show your guests that you thought carefully about their comfort during the time they'll be spending in your backyard. Leave these comfort items arranged on your outdoor furniture so guests can grab them as needed.
There's another major factor to consider when it comes to guest comfort: bugs. While they have their place in this world, we certainly don't want them crashing our parties.
In the days leading up to your gathering, make sure any water features in your yard are functioning properly, as mosquitoes may come and lay their eggs in stagnant water.
Planting herbs that naturally repel pests, such as lemon balm, lavender, citronella, and marigolds, can help to deter some of the mosquitoes hanging around your neighborhood.
Also, consider using mosquito barriers, a product with garlic as an active ingredient, to keep pests at bay and prevent your guests from having to swat and scratch their evening away. These barriers use natural chemicals, helping you to avoid the harsh ingredients that are often found in conventional pest control products.
An Example of a Backyard Entertaining Space
Moodscapes transformed a small city yard in Medford, Massachusetts from an ordinary into an impressive entertaining space.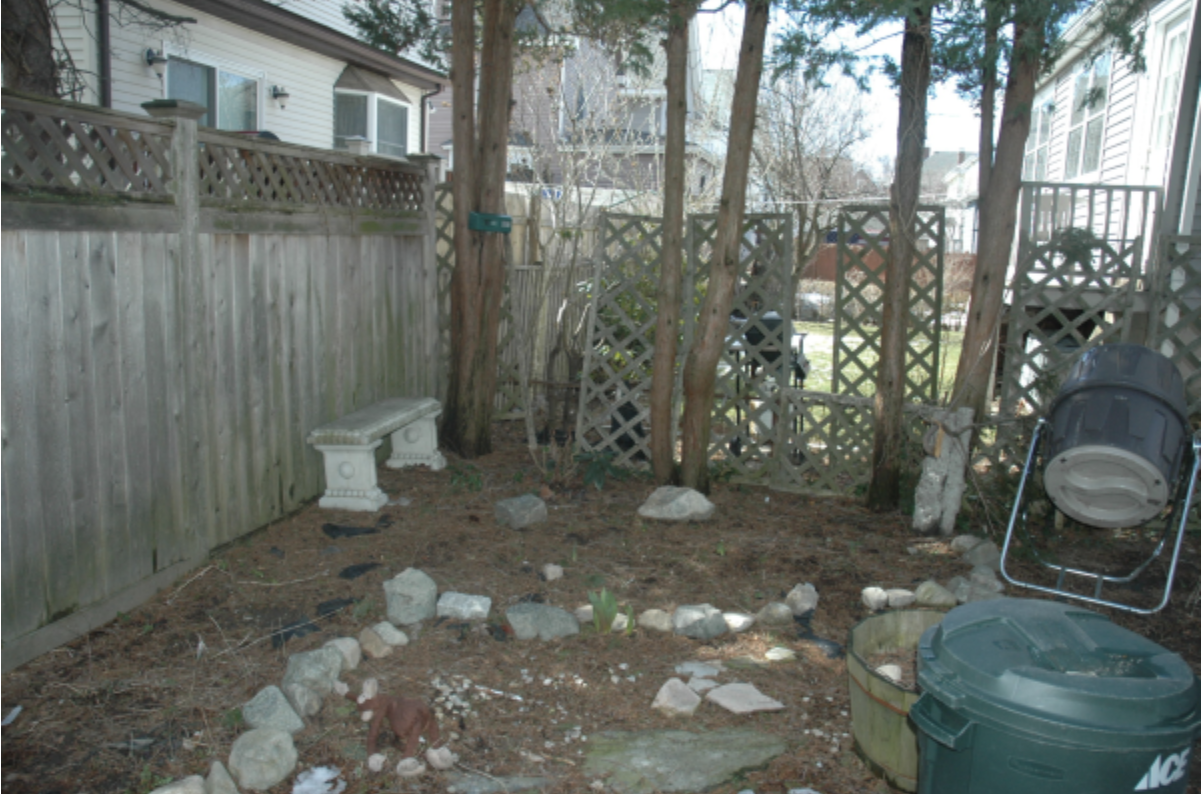 The family had an extension added to their backyard, as the existing conditions of the yard weren't ideal, with lots of unhealthy plants throughout. The construction of the extension left quite a bit of debris, leaving the homeowners with a lot of cleaning and shaping up to do. Their main concern was to increase their space while making their backyard a great environment for kids, as well as making the space super eco-friendly, complete with native and edible plantings. Additionally, the family wanted to install a sitting area for entertaining, as well as plantings for privacy.
Moodscapes helped this family to achieve their goals by first clearing the backyard of all unwanted materials, including dead and unwanted plantings, concrete walls, and anything that could be dangerous for the children.
Next, the soil, which had been completely compressed from prior construction, was improved. The improvement was made by adding the correct organic matter and minerals necessary, as indicated by a soil test.
A small patio of pavers was included for a sitting and entertainment area. This was surrounded with edible plants, including blueberries and vegetables. Ornamental trees, including a Amalanchier Oxydendorn and a Japanese Maple, were planted for shade. Native shrubs and perennials were planted throughout the yard to create privacy.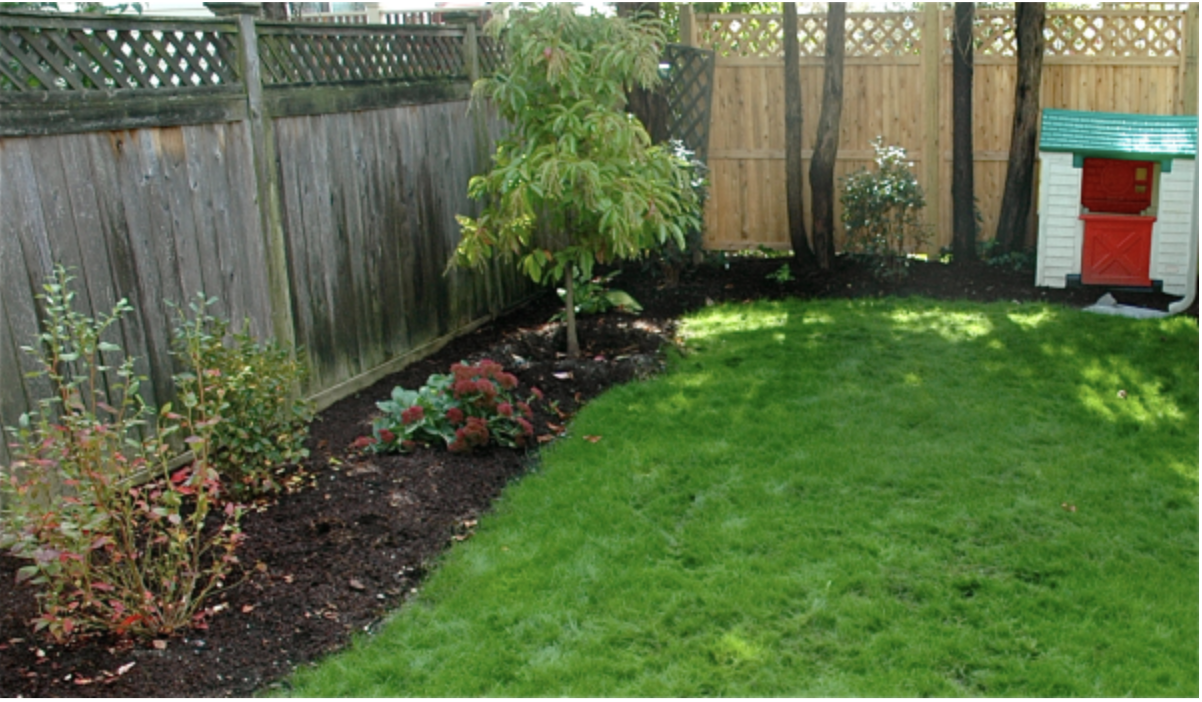 An organic lawn was installed to ensure the safety of the children and the family's dog, providing a safe playground area. Also included was a garden where the children can learn about planting and growing perennials, vegetables, and herbs. This variety in the children's garden gives them a full sensory experience, allowing them to be surrounded by the sights, tastes, smells, and feeling of a great variety of plants.
The collaboration between this family and Moodscapes led to the creation of an impressive family fun area, allowing them to enjoy using their backyard in a safe and eco-friendly way.
Entertaining outdoors is a great way to utilize your backyard to its fullest extent. Sharing your personal oasis with loved ones allows you to show how much you care for them and for your yard!
Learn more about how we can help you create the perfect backyard entertainment space you can enjoy with your family and friends by downloading our free ebook, 8 Essential Elements of a Spectacular Outdoor Living Space You'll Want to Spend All Day In.