Playing outdoors and learning to love nature are integral parts of growing up. Perhaps you have fond memories of playing whiffle ball with your siblings, going on neighborhood adventures with your dog, or rolling in the grass and staring up at the sky looking for shapes in the clouds.

You probably want the same experiences for your children, but how can you create a space for them that is enjoyable yet safe?

These five tips will help you assess options available in your area and give you some great inspiration for helping your children make memories like the ones you enjoyed.

Assess your child's needs and community resources

There is a lot to consider when it comes to helping kids learn to delight in the great outdoors. First, if they are very young, you'll want to pay more attention to safety. Plan a space that keeps them close and includes areas with more forgiving terrain like sand or grass. Avoid landscaping with a lot of stonework.

For older children, think about whether they might want an area to play ball, swing, or garden. You can also find out if there is a community park nearby. If there's a park a few blocks away with soccer goals, for example, it may not make sense to invest in one for your yard. Instead, you can invest in other unique ways for your children to grow, such as a sandbox or a tree house.
Keep safety in mind
When designing outdoor space for your children, you'll want to make it safe for them to explore freely. Creating the play area somewhere easily visible from your house or patio will give them the freedom to play while you relax or work in the kitchen or yard. You will also want to use building materials that are safe for your children to be around. Remember to treat your plants and grass with products that don't contain toxins that might be harmful to children.
While it is tempting to try and protect them from everything, part of creating a safe outdoor space also means teaching children that they can fall down and recover from minor bruises or grass stains. Don't stress yourself out trying to think of every possible way a kid could get hurt.
Design areas for games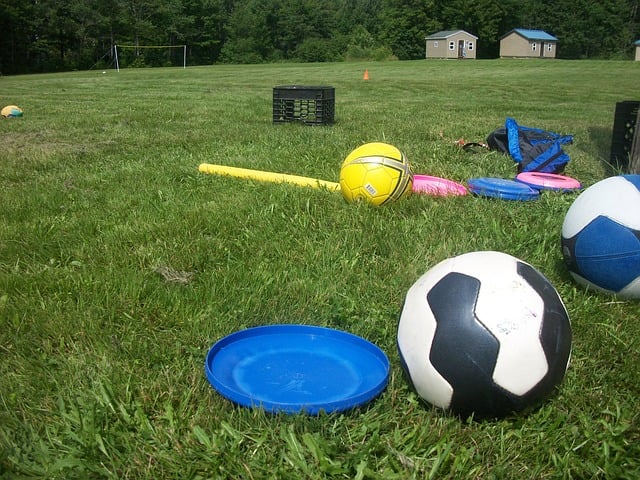 While creating your outdoor play areas, think about the games you and your children enjoy. Do they want a big flat area to play whiffle ball or badminton with you or their friends? Or would they prefer a dedicated hopscotch space? While preparing this area, be sure that the ground is smooth. Even if it is hilly, removing hidden holes will help you and your children avoid unnecessary trips and sprains.
Use your outdoor space to encourage imagination
Nothing inspires wonder like the adventures a child can have in the great outdoors. You can cultivate your outdoor space to make their creativity flourish. Give them a garden where they can grow vegetables, sunflowers, marigolds or other easy-to-grow plants. You can also create a whimsical pathway that winds through your garden, or build a playhouse to stimulate their interest and imagination.
Keep in mind the needs of the rest of your family - especially furry ones!
Don't forget the needs of family pets – they'll likely be outdoors a lot with your children. If your animals need a dedicated space, make sure there is enough room for them to live and roam safely. If they play well with your children, there should be enough space for your kids to respectfully interact with pets, to create positive memories of growing up with them.

Spending time outdoors is a great way for a young person to learn and mature. Not only will their appreciation for nature and the environment flourish, being outside also encourages a healthy sense of competition, play, and imagination. In recent years, there have even been studies showing that children who spend time outside are less stressed, healthier, and have better social skills

With professional assistance from an experienced landscaping company, it's much easier to design a yard that will encourage your children to learn to love being outdoors. Get some landscaping help and you can create the kind of yard that makes memories your kids will look back on fondly for the rest of their lives.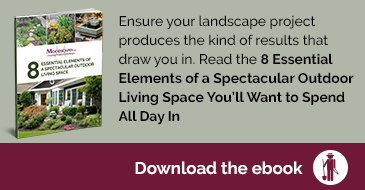 Moodscapes LLC is an organic landscape design and service company with a focus on helping you extend your life outdoors to enjoy activities on your own, as a family and with friends. We create opportunities for you to commune with and find joy and peace in nature and to live in an ecologically friendly and healthy environment. Please explore our landscape services and the portfolio that demonstrates many examples of our work.