You've spent time, money, and energy making your house a home. You've got the right furniture, the perfect paint colors, and the best setup for the kitchen, and now you're ready to tackle your outdoor living space.

Perhaps you've tried to grow plants before with mixed results, or you wanted to start a flower bed and got overwhelmed by all the descriptions of what each flower needs. Here are some ideas for how to create an outdoor space that you'll never want to leave:
1. Decide what you want in your yard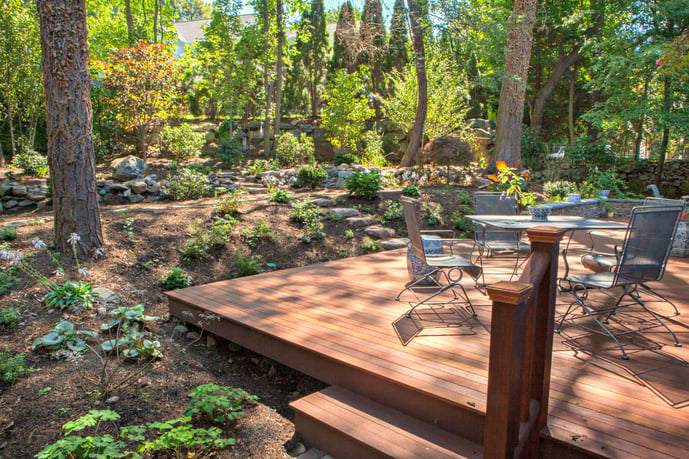 As you start the process of designing your outdoor living space, ask yourself what you would like to do in that space. Would you like to entertain guests, or play ball with your kids? Do you want to grill, garden, have a fire pit, or install a swing set for your children or grandchildren? There are endless possibilities for an outdoor living space, so take time to figure out exactly which activities you want yours to facilitate.
2. Take time to make a good design
Next, you'll want to plan to incorporate what you want into your yard. Often, when people try to make a plan on their own, they pick flowers that won't grow in their climate or place outdoor features like patios in an impractical location. You can avoid these pitfalls by familiarizing yourself with the local environment and being aware of what your yard can handle.

For example, don't place your patio next to the air conditioning unit where you'll have to listen to it cycle on all night long, the obnoxious buzzing interrupting your conversation with friends or relaxing evening. Take time to establish a good design; this will help you avoid the pitfalls described above and help you visualize in advance how your outdoor living space will look. It can be tempting to rush through this process, but a well-planned outdoor space will provide enjoyment for years to come, so don't be afraid to take some time to create a suitable design.
3. Learn techniques to maintain your outdoor space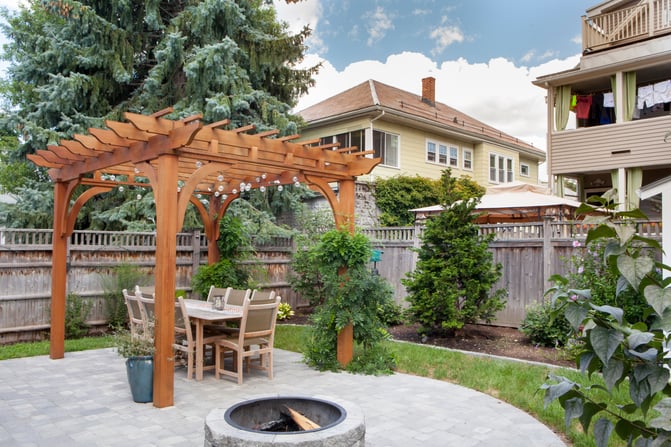 Lastly, know what you need to do to care for your yard. You will spend a good deal of money making it look just the way you want, so you'll want to be sure that weeds don't creep in and choke out your landscaping and your plants stay beautiful. Think about how often you'll need to water your garden or add mulch or plant food.

While you can go at this alone to save money, if you don't have the right expertise and experience, you may end up spending more money in the long run through trial and error or paying to fix your mistakes. You can use the wrong wood to build your deck and end up replacing it five years later, or buy flowers that can't survive in your climate. Visually speaking, a yard that's laid out poorly won't sustain the eye-popping aesthetics most homeowners hope to achieve.
4. Don't be afraid to ask for help
Hiring a full-service landscaping company can help you create that dream yard you've always wanted. With proper planning, effective design, and the right professional assistance, you can transform a normal yard into an outdoor living area you'll never want to leave. Download our free ebook below to learn more about the essential elements for creating an ideal outdoor living space for your needs.
Moodscapes LLC is an organic landscape design and service company with a focus on helping you extend your life outdoors to enjoy activities on your own, as a family and with friends. We create opportunities for you to commune with and find joy and peace in nature and to live in an ecologically friendly and healthy environment. Please explore our landscape services and the portfolio that demonstrates many examples of our work.