Organic landscaping may sound overwhelming, but it doesn't have to be — all you need is a good plan and the ability to stick to it. Once you've decided to start an organic landscaping project, these are the first five steps that you'll want to take: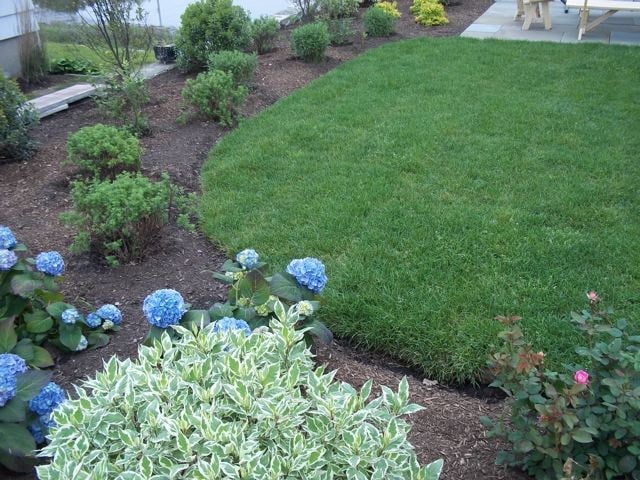 1. Analyze your property
It is likely that your yard has several microclimates. Having a complete understanding of your property is an essential first step which will tell you what you can plant and where. Know what areas get the most sun, and what areas are shady.
First, you'll want to get your bearings, know which way north, east, south, and west are. Knowing your directions will tell you the amount of sun each part of the property will get. Additionally, this can help you look at weather patterns and learn where you might have a lot of wind.
Second, analyze your soil by getting a soil test from your local university agricultural extension. The test will tell what nutrients and micronutrients you have in your ground. Also look at the structure and type of soil you have. This information will help you understand what kind of plants you can grow, how good your drainage is, and what amendments you'll need to make to have a landscape.
2. Consider what you want to see
As mentioned earlier, planning is critical. These are some questions you'll need to answer: do you want to use your landscaping to create privacy? Do you want to create an area to entertain or for meditation? What do you want for a focal point — flowers, a patio, or some type of statue or sculpture? As you figure out the answer to these questions, you can map out where you'll plant by coordinating it with the information you found out when you analyzed your property.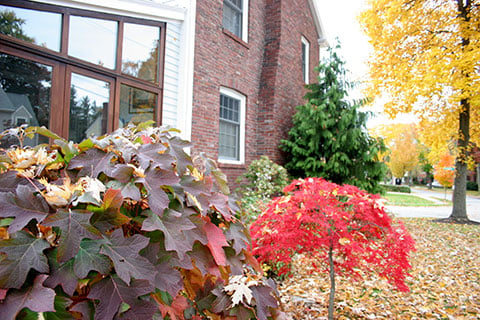 3. What can you afford to do?
Landscaping costs can stack up, so having a realistic budget will help you create an organic space that you'll love. Even if you find that the costs are higher than you'd like for the whole project, you can break it down into phases. The expenditures can include the time and money needed to build any hardscapes you may want, like walkways, decks, and patios. You'll also need to consider the cost of fertilizers, nutrients, and mulch. The more mulch and ground cover that you use, the fewer weeds you'll have, so you may want to be generous with this portion of your budget. To save money, you may want to consider a variety of hardscape options, which can lower the cost of upkeep. Additionally, you can use different sizes of plants which will keep the financial burden reasonable as you start.

4. Get the right tools
For a simple garden and lawn, you won't need a tremendous number of tools. For regular upkeep, you'll want a rake, some hand tools like a weeder, spade, trowel, and a pruner, a wheelbarrow or cart, and a lawnmower. Generally speaking, a rake is preferable to a leaf blower as a blower not only kicks up leaves but contaminates that could be hazardous to breathe.
A reel push mower is the best solution for cutting grass, but this may not be practical if you have a more extensive lawn. Unless you have a big yard, a riding mower is unnecessary and uses considerably more natural resources than a reel, gas, or electric push mower. If you need more power than a reel push mower, an electric mower is a good option that doesn't use gasoline.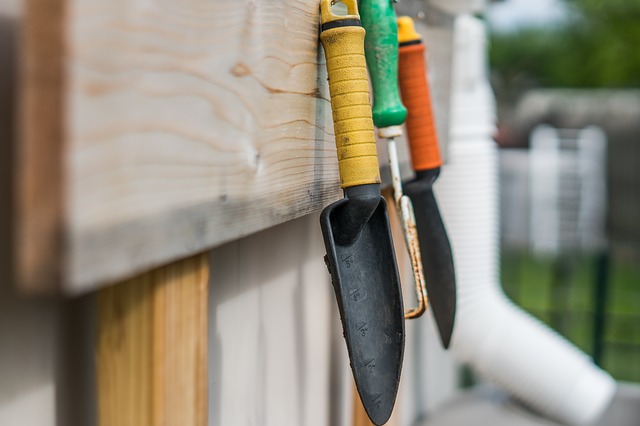 5. Use an experienced organic landscaper
All of this may sound very complex, especially if you don't have much gardening experience. Don't be afraid to seek out a company that has the expertise needed to take on the intricacies of organic gardening. They can help you pick out the right plants for the microclimates found in your yard, determine water needs, and help with any other specific environmental concerns for your yard.
At Moodscapes, we've been creating beautiful organic landscaping for the last twenty years and would love to help with your next project. If you're feeling overwhelmed, give us a call and we'll get you headed in the right direction.
To learn more about how to create a healthy, environmentally-friendly landscape in your own backyard, download our free ebook, 10 Common Gardening Mistakes That Hurt the Environment.
Moodscapes LLC is an organic landscape design and service company with a focus on helping you extend your life outdoors to enjoy activities on your own, as a family and with friends. We create opportunities for you to commune with and find joy and peace in nature and to live in an ecologically friendly and healthy environment. Please explore our landscape services and the portfolio that demonstrates many examples of our work.